Übersicht

Bewertungen

Diskussion (1)

Neue Funktionen
PivoZone
You cannot predict 100% where the price will go ...
However, having a better price zone to open a trade when there is a trading signal always puts you in a better position.
Indicator "PivoZone" is based on the author's method for determining price reversal-continuation zones.
Indicator supports all timeframes with clear visualization on the chart.
Unlike standard pivot points, it takes into account the volatility of an asset and allows for a better definition of the market entry zone.
Suitable for intraday and medium-term trading.
Ideal for combining Price Action signals and support and resistance zones.
Käufer dieses Produkts erwarben auch
Weitere Produkte dieses Autors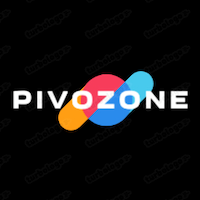 PivoZone Demo
Andrii Maron
You cannot predict 100% where the price will go ... However, having a better price zone to open a trade when there is a trading signal always puts you in a better position. Indicator "PivoZone" is based on the author's method for determining price reversal-continuation zones. Indicator supports all timeframes with clear visualization on the chart. Unlike standard pivot points, it takes into account the volatility of an asset and allows for a better definition of the market entry zone. Suitabl
FREE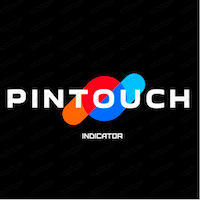 PinTouch
Andrii Maron
PinTouch indicator calculates and draws high-probability direction Entry points with arrows. Moving Averages are applied as the direction filter and visualised at the chart. To identify Exit points is recommended to use one of these options: 1. The nearest levels calculated by the PivoZone Indicator under the link: https://www.mql5.com/en/market/product/57066 2. Reversal signal 3. Calculated by RR-ratio 4. Of course, your options (post me a message) 
49 USD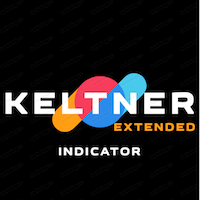 Keltner Extended
Andrii Maron
Classical Keltner Channel Indicator, Extended version. Works on any instruments. It shows Keltner Bands under these parameters:  * periodMa - Period of Moving Average  * periodAtr - Period of ATR (Average True Range) *  atrMultiplier - ATR Multiplier, multiplies range, calculated by PeriodATR parameter  * modeMA - modes of moving average (MA) calculations (Simple, Exponential, Smoothed, Linear Weighted) * modePrice - modes of Price calculations for MA (Close, Open, High, Low, Median, Weighted) T
FREE
- Added the ability to see objects from third-party indicators and drawings, including after the chart reload
- Added the price label shift parameter