Published by:
Description:

The idea is based on breakthrough strategy.
Trade rules :
Find the maximal/minimal price values in the period from 14 to 16 hours (terminal time) and

set

pending orders for

buy

/sell at the maximal/minimal value

.

We set orders only if the distance between the maximum and minimum is not more than 50 points

Take Profit is 30 points.

Trailing Stop is 15 points.

Stop Loss defined at the price level of the opposite deal. Unused

orders are removed at the end of the day.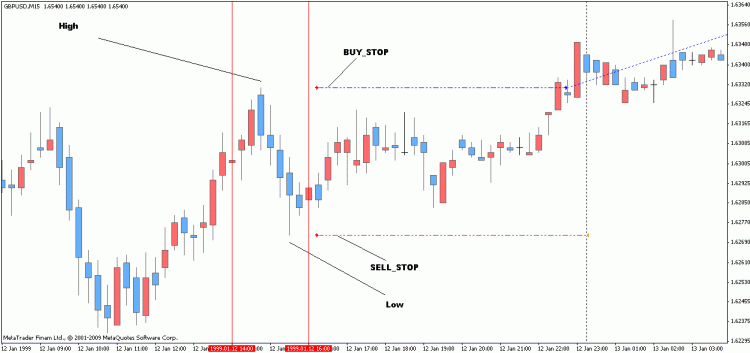 Recommendations:
Editor's remark:
Note that it's a mirror translation of the original Russian version.
If you have any questions, suggestions or comments, it's better to post them there.
If you have found this code useful for trading or educational purposes, don't forget to thank author.