Authors:
Vladislav Goshkov, Alex.Piech.FinGeR, Alexei Kharchenko
The Murrey Levels are constructed depending on the price range of the current timeframe.

The indicator has an opportunity to show levels from the selected extremum to the current price.
Select blue arrow and drag it to the necessary bar.
Also it can show time zones...
Image: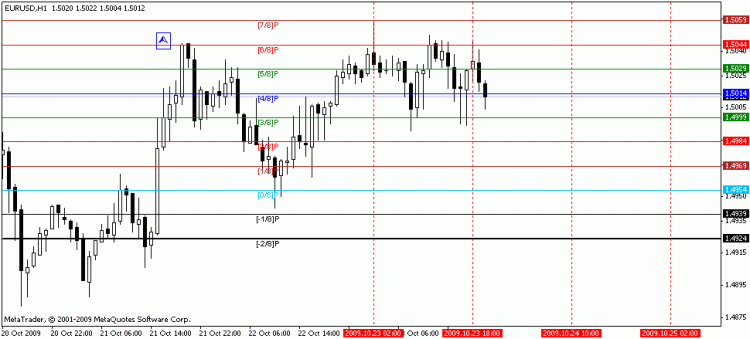 Editor's remark:

Note that it's a mirror translation of the original Russian version.
If you have any questions to the author, suggestions or comments, it's better to post them there.
If you have found this code useful for trading or educational purposes, don't forget to thank author.