The script displays the ratio between the sum at the end of the period and the current sum, i.e. how many times it is increased/decreased.
The properties window will appear as soon as you launch it: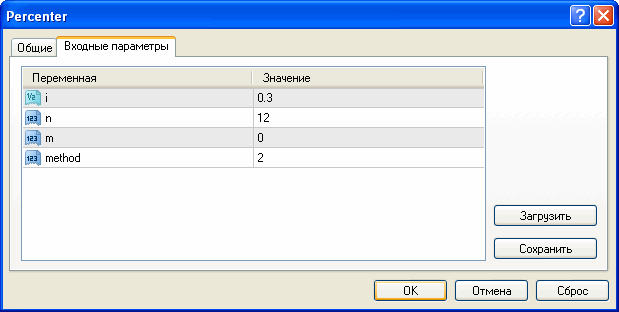 In this example we specify: i=0.3 (i.e. 30%), n=12 (the number of periods of charging), method=2 - on default, and we don't specify anything in the m field (it is used only when calculating the nominal interest rates).
The result:
I.e. if the interest rate is equal to 30% a month and charging is performed by the complex interset rate, then the deposit will be increased more than 23 times after a year.
You can read the additional information about the rates here: https://en.wikipedia.org/wiki/Interest_rate.