The drawing of the moving average is performed on the basis of Demark's method "Daily Range Projections".
Indicator on a zero bar points at the future price change.
Input Parameters:
period - the period of averaging,
ma_method - the method of averaging:
0 - Simple moving average
1 - Exponential moving average
2 - Smoothed moving average
3 - Linearly-weighted moving average
Picture: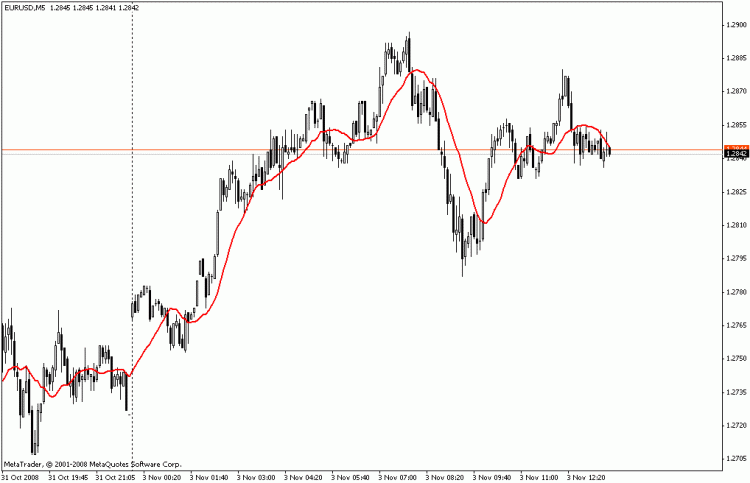 You can develop some other indicators using this method.