Interesting script?
So post a
link
to it -
let others appraise it

STRATEGY REPORT INTO CHART - script for MetaTrader 4
Views:

8266

Rating:

Published:

2008.06.12 07:37

Updated:

2014.04.21 14:52
You are missing trading opportunities:

Free trading apps
Free Forex VPS for 24 hours
Over 8,000 signals for copying
Economic news for exploring financial markets

If you do not have an account, please

register
STRATEGY REPORT INTO CHART
Drawing all results from a strategy tester report file into a chart.
Usually I use my script for backtesting of my strategy and checking within the chart.
How to use it ?
1) Load a file "StrategyTester.htm" into experts/files directory.
2) Run this script on a appropriate chart.
If all arrows are displayed in a wrong place with time shift, modify a variable Hour_shift. You can also change colors according to your background color.
A result of this script can look like that :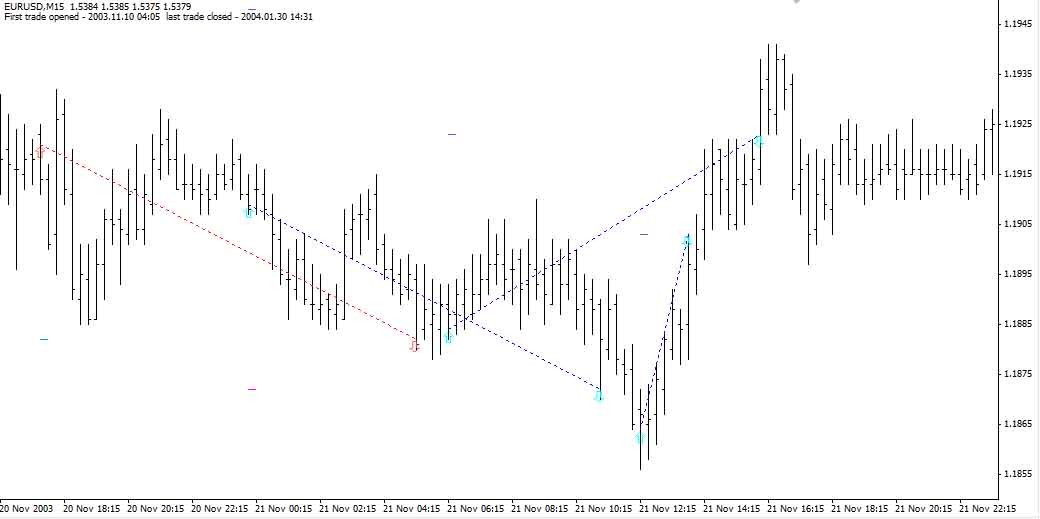 example

Stochastic_Cross_Alert_SigOverlayM_cw
The indicator displays signals to buy/sell.

XPoints
Indicator that predicts possible reversal points.

OutQuotings
Unloading quotes from the selected period into an external file.

i4 GoldenLionTrend v3
The indicator shows the trend. A code example for candlesticks colored in four different colors according to the trend strength.