STRATEGY REPORT INTO CHART
Drawing all results from a strategy tester report file into a chart.
Usually I use my script for backtesting of my strategy and checking within the chart.
How to use it ?
1) Load a file "StrategyTester.htm" into experts/files directory.
2) Run this script on a appropriate chart.
If all arrows are displayed in a wrong place with time shift, modify a variable Hour_shift. You can also change colors according to your background color.
A result of this script can look like that :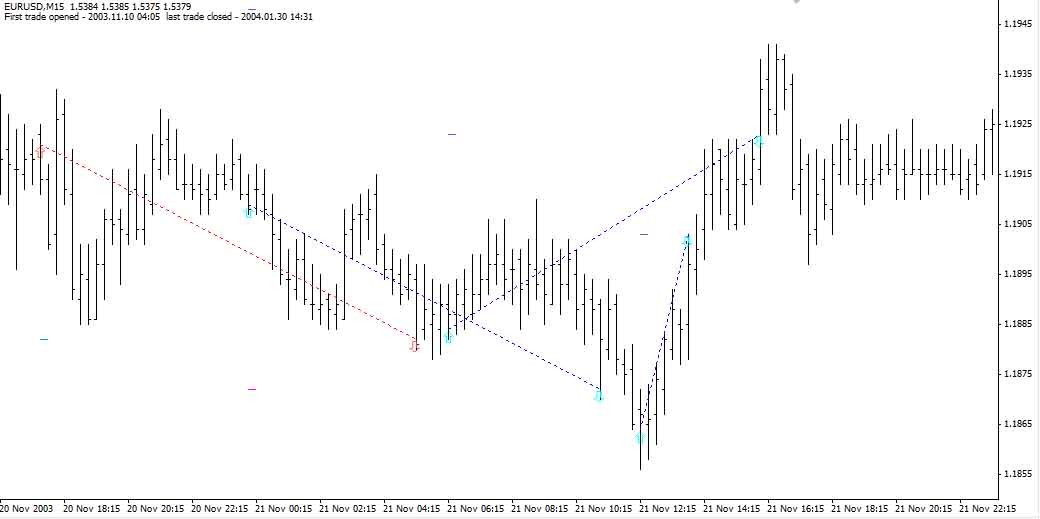 example