Interesting script?
So post a
link
to it -
let others appraise it

Bid_View - indicator for MetaTrader 4
Views:

17978

Rating:

Published:

2008.06.04 07:53

Updated:

2014.04.21 14:52
You are missing trading opportunities:

Free trading apps
Free Forex VPS for 24 hours
Over 8,000 signals for copying
Economic news for exploring financial markets

If you do not have an account, please

register
Another version of a recommended indicator.
Parameters:
extern bool Bid_Colors=True;
extern string FontType=" Sans MS";
extern color ColorHeading= Gainsboro ;
extern color ColorValue=CadetBlue;
extern int TimeFrame =1440;
extern int Trend_Bars=10;
extern bool show.Trend=true ;
extern int price.x.offset= 50;
extern int price.y.offset= 10;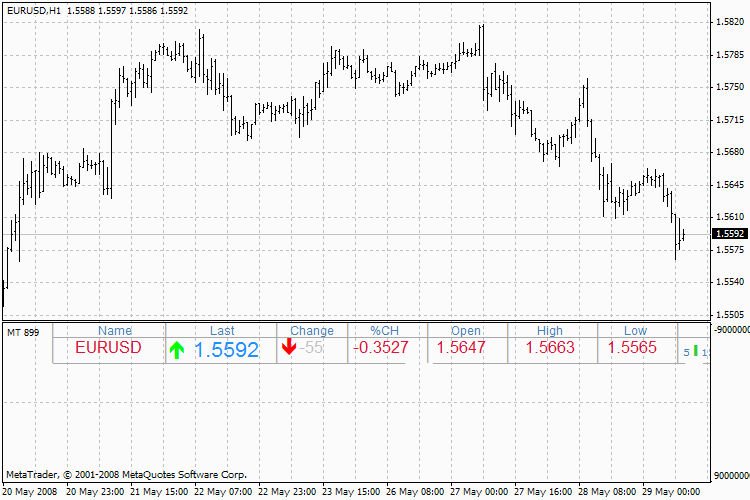 Bid_View


BreakOut_Panca_eagle
Indicator BreakOut_Panca_eagle.

e-TurboFx
3 bearish and sequential lengthening bars? Bruins, we are not going your way!

MarketProfile
Market Profile is a tool used by many Futures traders.

CustomCandle
CustomCandle draws candlesticks of a larger and, perhaps, non-standard (for MT 4) timeframe in the current chart.