Interesting script?
So post a
link
to it -
let others appraise it

e-TurboFx - expert for MetaTrader 4
Views:

10595

Rating:

Published:

2008.06.03 09:59

Updated:

2014.04.21 14:52
You are missing trading opportunities:

Free trading apps
Free Forex VPS for 24 hours
Over 8,000 signals for copying
Economic news for exploring financial markets

If you do not have an account, please

register
extern string _tmp1_ = " --- EA parameters ---";
extern int N = 3; - check the last 3 bars
extern double Lots = 0.1; - working volume
extern int StopLoss = 70; - StopLoss in points
extern int TakeProfit = 120; - TakeProfit in points
extern int Slippage = 3; - max. allowed slippage
extern int Magic = 50607; - a unique identifier of the EA's orders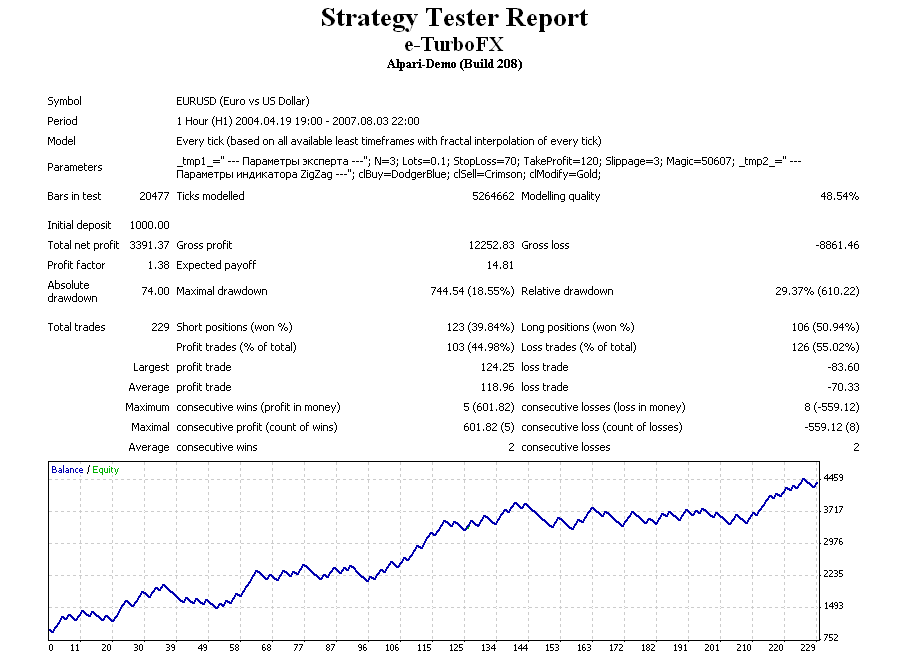 FullDump
An EA developed on the basis of "Full Dump" system.

MS Excel: Data Exchange and Management
A DLL to manage and exchange data between MT4 and MS Excel. OLE is used. The description of the DLL functions is given in the attached example. The example is a script that sends quotes to Excel and builds the diagram of daily price changes. At exiting,

BreakOut_Panca_eagle
Indicator BreakOut_Panca_eagle.

Bid_View
Another version of a recommended indicator.