Author:
FORTRADER.RU
The system is based on volatility compression. The signal to enter is formed when the market forms the smallest candlestick among a certain amount of bars.
Rules of Forming Position Entering Signal
- At forming the next candlestick, the last 8 bars starting from the second-to-last one are calculated, and the minimum value is found.
- If the first bar takes the size value that is less than the minimum one, then we place:
· a Buy order for the maximum candlestick value + 1 point;
· a Sell order for the minimum candlestick value - 1 point.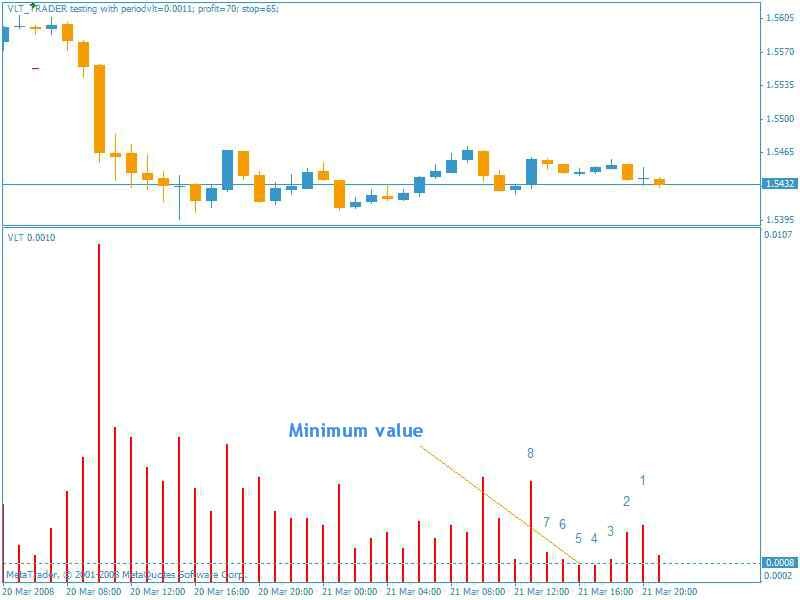 Test Results:


The system was optimized for the period between 2007.06.01 and 2008.01.01. It is tested for the period from 2007.06.01 to the present time.
The best ever parameters are stop=65 profit=70.
A more detailed report and description of the trading strategy can be found in our magazine at:
http://fortrader.ru/downloads/redirect.php?dlid=15
All you suggestions concerning elaboration of the system are welcome at: letters@fortrader.ru