Real author:
Rosh
The Double Smoothed Stochastics indicator was proposed by William Blau and Walter Bressert. The calculation of DSS values is similar to Stochastic indicator, the difference is the use of double exponentially smoothing.
The interpretation of DSS values is the same as for Stochastic - the values above 80 indicates the overbought state of the market, the values below 20 indicates the oversold market state.
This indicator was first implemented in MQL4 and published in Code Base at mql4.com 08.08.2008.
Calculation: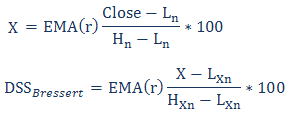 where:
Ln - the lowest price (n bars);
Hn - the highest price (n bars);
L

Xn

- the lowest value of Xn (n bars);
H

Xn

- the highest value of Xn (n bars);
EMA(r) - exponetially smoothed moving average (r-period).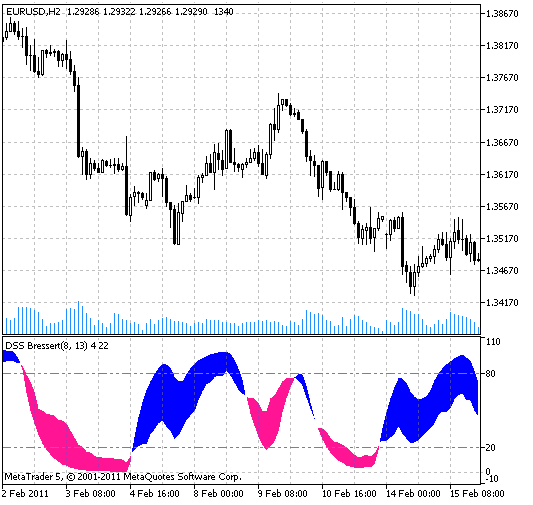 DSS Bressert indicator