Author: Jason Robinson (jnrtrading)
The indicator is very simple, and it requires certain mental and psychological efforts.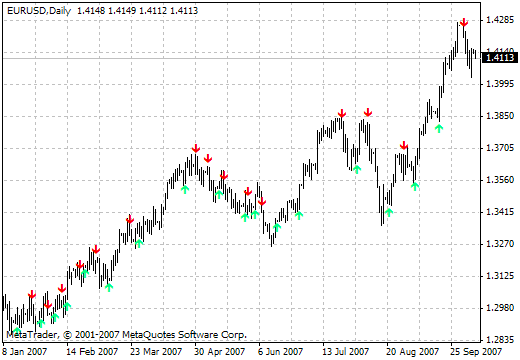 If there is a minus (for example, at 9:15) and if an opposite signal appears - CLOSE THE MINUS without a second thought, the plus will compensate it.

If news are coming - this system will not be helpful. Wait for the situation to calm down.

If there is 10 point fluctuation, it should not be used, it will only be a hassle.

IMPORTANT ADDITION !
----------------------------
Signal for opening is valid only if the difference of EMA3 and EMA7 is at least 3 points.
Otherwise, it is possible to get into a "snake" and have a dozen consecutive minuses, this happens in a thin flat. More...