Hull Moving Average (HMA) that can change its color. HMA is used for determining market entries and exits.
The indicator principle is quite simple: when the price moves upwards, the line is colored in violet, when the price goes downwards, the line color changes for red.
The indicator color may change at the current bar, therefore, its main function is not a color but the price location. If the price is lower than the indicator line, there is probably a downtrend, if the price is higher than the indicator line, there is probably an uptrend.
The indicator uses SmoothAlgorithms.mqh library classes (the file must be copied to the terminal_data_folder\MQL5\Include). Working with the classes was thoroughly described in the article "Averaging Price Series for Intermediate Calculations Without Using Additional Buffers".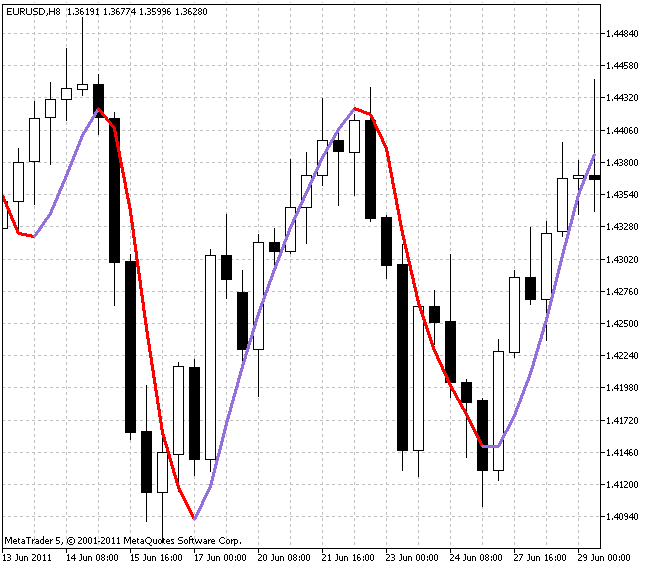 Hull Moving Average