Real author:
Antonuk Oleg
An indicator that shows buy and sell signals of three indicators (iSAR, iRSI, and iMA) on nine timeframes with full settings.
The indicator uses the class of library GetFontName.mqh (to be copied to the terminal_data_directory\MQL5\Include).
This indicator was first implemented in MQL4 and published in Code Base at mql4.com on June 10, 2008.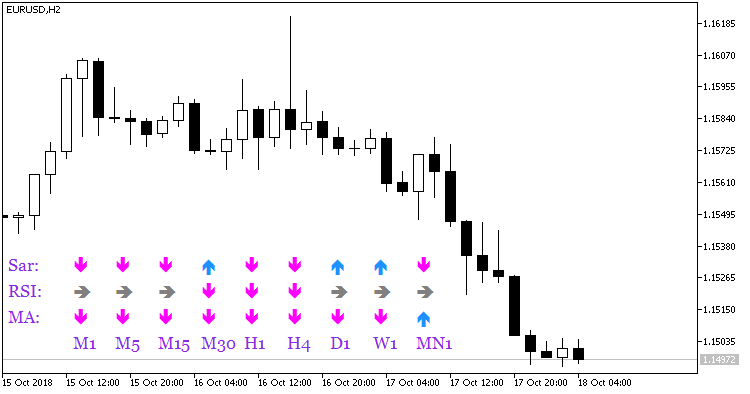 Fig.1. SignalTable_Sar_RSI_MA indicator