Double stochastic of RSI using floating levels instead of using fixed levels for overbought or oversold detection.
In case when RSI period is set to <=1, you are going to get double stochastic.
Additional smoothing of a results can be used (internally EMA is used for additional smoothing). The usual set of 22 custom prices types is available.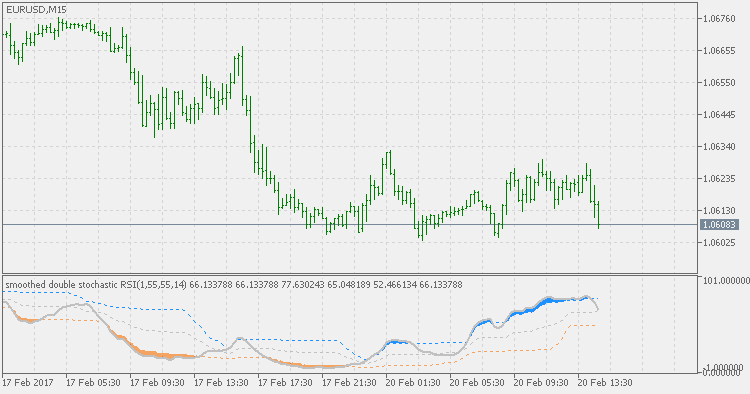 PS: the indicator should not be confused with double smoothed stochastic. This is double stochastic and the results are different from the double smoothed stochastic indicator.