VWAP bands - indicator for MetaTrader 5
Views:

18843

Rating:

Published:

2016.12.21 12:43
You are missing trading opportunities:

Free trading apps
Over 8,000 signals for copying
Economic news for exploring financial markets

If you do not have an account, please

register
This indicator is similar to Bollinger bands, but it uses volume weighted average as the central value of the bands.
---
When using it you have an option to use the tick volume or real volume for calculation (if the symbol and the broker are having real volume at all).
Also, you can chose to have deviations calculated with or without sample correction.
Each of the bands can be turned on or off. If the deviations multiplier for any of the bands is set to <=0 then that bands are not going to be calculated.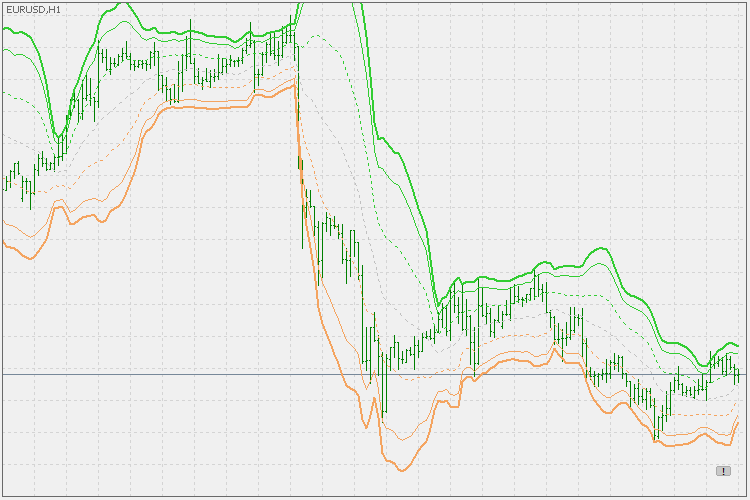 MACD ca
MACD ca - sort of a "step MACD" or "corrected MACD".

Corr RSI
Corr RSI - "step" or "corrected" RSI.

Corr velocity
"Corrected" velocity (smoother momentum).

Corr momentum
"Corrected" momentum.