Interesting script?
So post a
link
to it -
let others appraise it

FloatPivot - indicator for MetaTrader 5
Views:

3870

Rating:

votes: 14

Published:

2016.09.19 12:38

Updated:

2016.11.22 07:32
You are missing trading opportunities:

Free trading apps
Free Forex VPS for 24 hours
Over 8,000 signals for copying
Economic news for exploring financial markets

If you do not have an account, please

register
Real author:
Nick A. Zhilin
Another alternative to the Bollinger Bands® channel with colored inner area of the channel.
Originally this indicator has been written in MQL4 and was first published in the Code Base on 08.02.2008.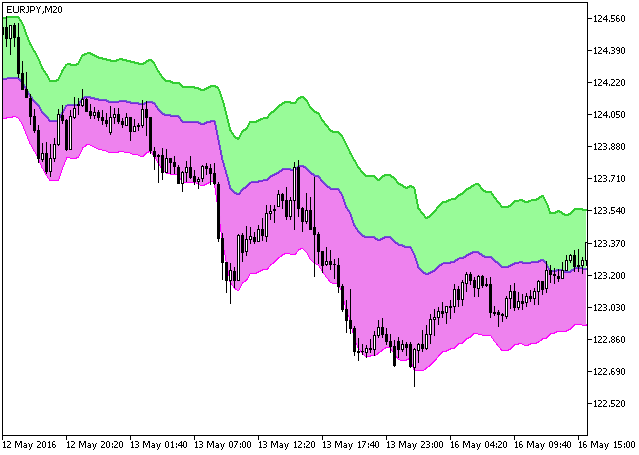 Fig.1. The FloatPivot indicator
Translated from Russian by MetaQuotes Ltd.
Original code: https://www.mql5.com/ru/code/16099

RAVI_Histogram_HTF
The RAVI_Histogram indicator with the timeframe selection option available in input parameters.

SAR Trading System
The SAR Trading System illustrates the operation of the Stop and Reversal (SAR), developed by Welles Wilder. The Expert Advisor check for presence of an open position and starts moving the stop loss with parabolic acceleration.

Exp_RAVI_Histogram
The Exp_RAVI_Histogram breakout trading system based on the signals of the RAVI_Histogram oscillator.

BalanceOfPower_Histogram
The Balance of Power (BOP) indicator as a color histogram of strength and direction of the current trend.