Real author:
Xaoc
The Price Channel indicator calculates the highest high and lowest low for the price values of bars.
Lines show the highs and lows, on which they are drawn. When the market moves above the upper line, this means the market is becoming stronger. Accordingly, when the price falls below the lower line, this means the market is weak. Steady movement above or below the previous levels of the channel may indicate s major breakout.
This indicator was first implemented in MQL4 and published in Code Base at mql4.com on 29.12.2005.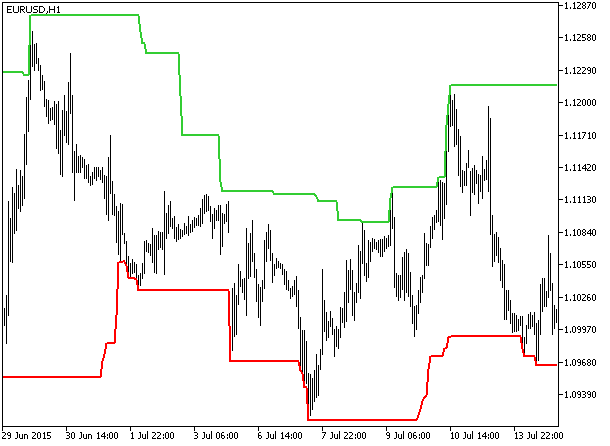 Fig.1. The PChannel indicator