The METRO_Stochastic_HTF_Signal indicator shows the trend direction or a signal for performing a trade generated by the METRO_Stochastic_Sign indicator at the chosen bar as a graphic object with colored indication of the trend or the trade direction and generates alerts or sound notifications if there are signals for performing trades.
If the trend continues at the selected bar, the indicator alerts by a graphic object in the form of round steering wheel, the color of which corresponds to the trend direction. If the trend has changed at the selected bar, the indicator signals by displaying a diagonal arrow. Its color and direction correspond to the trade direction.
All input parameters can be divided into three large groups:
The METRO_Stochastic_Sign indicator input parameters:




input string Symbol_="";                               
input ENUM_TIMEFRAMES Timeframe=PERIOD_H6;             
input uint KPeriod=5;
input uint DPeriod=3;
input int Slowing=3;
input ENUM_MA_METHOD MA_Method=MODE_SMA;
input int StepSizeFast=5;                              
input int StepSizeSlow=15;                             
input ENUM_STO_PRICE Applied_price=STO_LOWHIGH;        




The METRO_Stochastic_HTF_Signal indicator input parameters that are necessary for the indicator visualization:


input uint SignalBar=0;                                
input string Symbols_Sirname=INDICATOR_NAME"_Label_";  
input color Upsymbol_Color=clrAqua;                    
input color Dnsymbol_Color=clrGold;                    
input color IndName_Color=clrDarkOrchid;               
input uint Symbols_Size=60;                            
input uint Font_Size=10;                               
input int X_1=5;                                       
input int Y_1=-15;                                     
input bool ShowIndName=true;                           
input ENUM_BASE_CORNER  WhatCorner=CORNER_RIGHT_UPPER; 
input uint X_=0;                                       
input uint Y_=20;                                      


Input parameters of the METRO_Stochastic_HTF_Signal indicator that are necessary for producing alerts and audio signals:



input ENUM_ALERT_MODE alert_mode=OnlySound;  
input uint AlertCount=0;                     

In case several METRO_Stochastic_HTF_Signal indicators are to be used on one chart, each of them should have its own Symbols_Sirname (indicator labels names) string variable value.
This indicator requires the compiled indicator file METRO_Stochastic.mq5. Place it in <terminal_data_folder>\MQL5\Indicators\.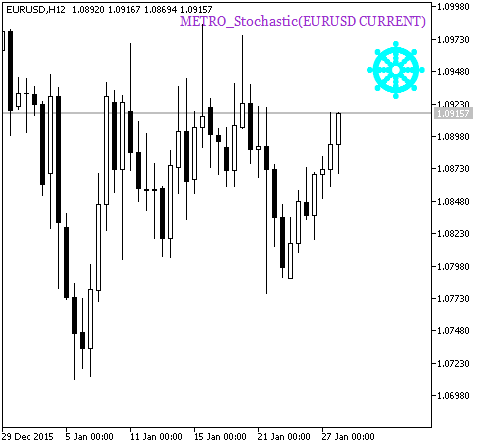 Figure 1. The METRO_Stochastic_HTF_Signal indicator A signal of trend continuation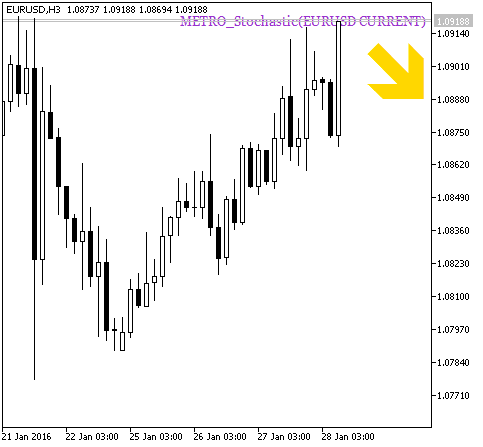 Fig. 2. The METRO_Stochastic_HTF_Signal indicator Signal for trade