Interesting script?
So post a
link
to it -
let others appraise it

Guppy Multiple Moving Averages - indicator for MetaTrader 4
Views:

28912

Rating:

Published:

2016.02.01 09:42

Updated:

2016.11.22 07:32
You are missing trading opportunities:

Free trading apps
Free Forex VPS for 24 hours
Over 8,000 signals for copying
Economic news for exploring financial markets

If you do not have an account, please

register
The daily strategy by Daryl Guppy is implemented using this indicator.
Originally this system was designed for the securities market, but has been later modernized for the currency market as well.
Recommendations:
Currency pairs with USD.
Time frame — Daily.
However, there is no restriction on using other currency pairs and time frames.
Indicators:
The first (fast) set consists of 6 Moving Average with periods of: 3, 5, 8, 10, 12, 15 (in this indicator they are red).
The second (slow) set consists of 6 Moving Average with periods of: 30, 35, 40, 45, 50, 60 (in this indicator they are green).
The records regarding the binary options feature a 13-th Moving Average with a period of 200 (implemented in this indicator and colored in blue).
The trading conditions will not be described, as the detailed information is easy to find on the Internet, but for the lazy there is a couple of links:
Take the time to follow the link once more and read carefully!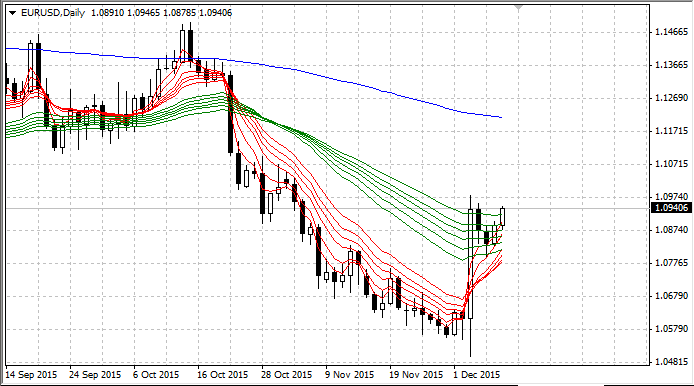 Recommendations:
A favor, to be exact: I am merely learning programming and do not know much, but... if anyone has an idea about the improvement of the indicator, feel free to write me. I would be interested in trying to implement your ideas!
Translated from Russian by MetaQuotes Ltd.
Original code: https://www.mql5.com/ru/code/14394

Labouchere EA
The Expert Advisor is based on the lot management according to the Labouchere system.

Proboy Xonax
The Expert Advisor trades by breakout of High or Low of the previous candlestick.

TicksVolume
Tick volumes indicator. It shows the price change with an increase and decrease.

VR Moving Average
The classic Moving Average indicator with a color change depending on the direction.