Robot that trades the open sentiment of the market. Source project.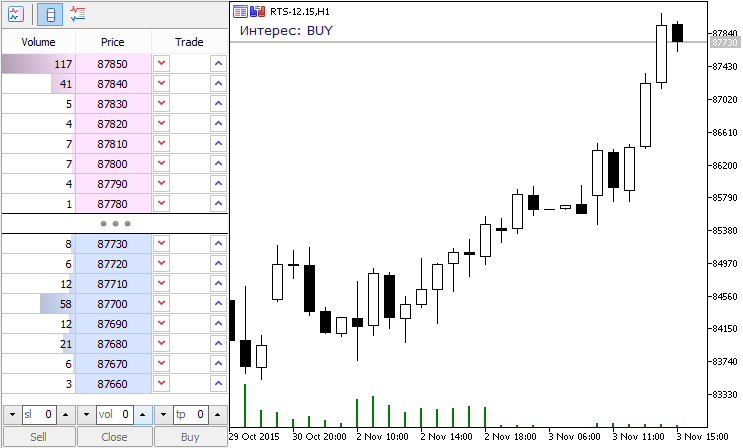 Recommendations:
Place it on volatile instruments: for example, Brent or Sberbank.
Update:

The position is closed only after the volumes decrease below the specified level, or if the participants are overbalanced by 49\51% in favor of the new market players.