The main principle of the indicator is as follows — there are 3 fields on the panel: magic number, start date, end date. When these fields are filled out, an aggregated report is generated, the lines of which show financial result in deposit currency and points.
The points are calculated without considering position sizes.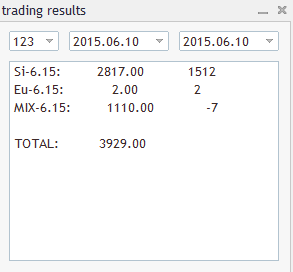 See full video description on the product page: https://www.mql5.com/en/market/product/8076. This indicator contains all features of the paid version except the chart.