CURRENCY STRENGTH OVERVIEW TODAY

CHF continues to be bullish in most timeframes. Make now attention it is overbought in lower timeframes (yellow color for currency strength), pullbacks are likely.
Market is active and gives many opportunity for scalpers.
CAD is weak and can be paired with CHF. CADCHF sell might be an option beside of EURCHF sell.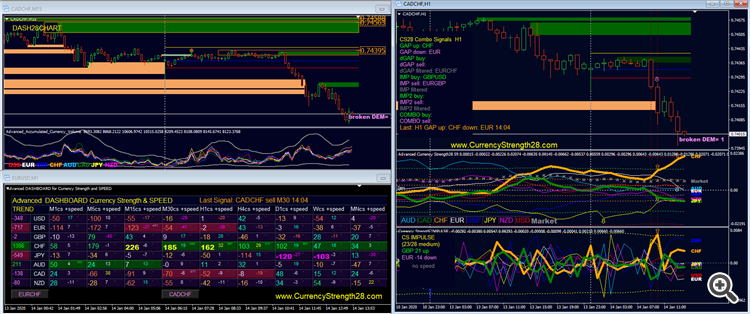 A proven Trading Strategy for Currency Strength and with double-GAP is used:
28pairs currency strength with impulse trading system
Have questions?
Send me an email on bernhardfxcontact@gmail.com and get the full info.