Today I want to discuss a position opening. We are talking about the AOTI indicator.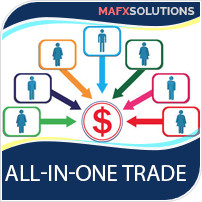 I have already told you about The Simplest Way to Trade by the Levels
Remind you a little bit...
If you are really busy and you can't trade during the business day, you can use the simple trading strategy for the levels.
It's very simple. We just open a trade in the time of appearance of the levels. Then we hold the position open until the price reaches the level of Today TP or Today SL.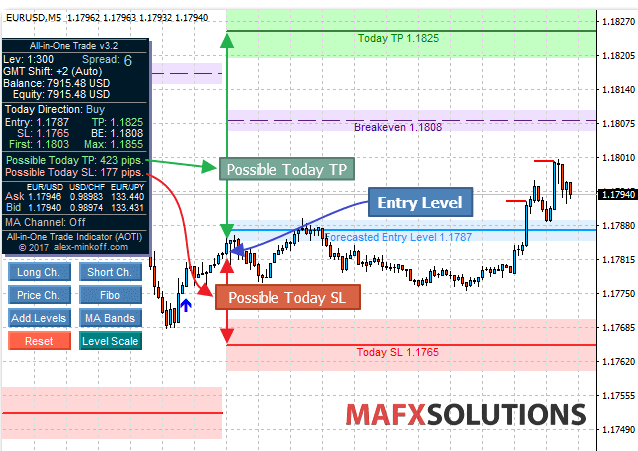 To simplify the process of trading, we don't use the other features of the indicator.
We close the position at the end of the day with a profit or loss.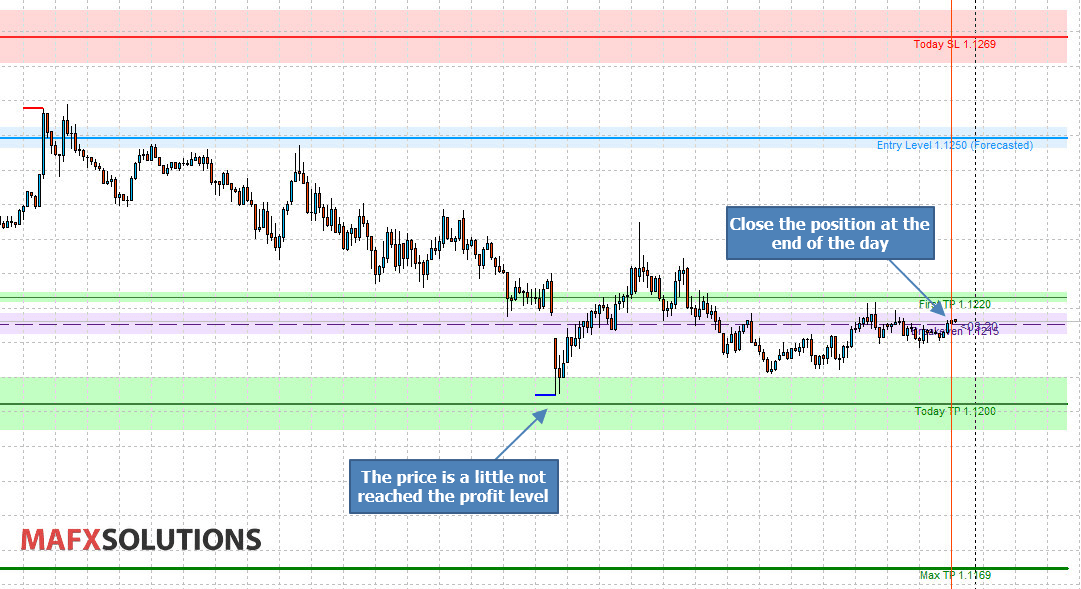 The results of testing this simple strategy I have shown here and here.
Of course, you can use this simple strategy, but I recommend to better understand the indicator and its functionality to increase your potential profits. You can also try to combine it with your trading style and create your own strategy in which you will have confidence in executing.
What are some other ways to open positions?
For example:
1) Suppose the entry point №1 we missed.
2) Price tries to rise but rebounded from the Resistance micro-level. The situation is unclear to open a position.
3-4) Points 3 and 4, a good opportunity to open a position.
Now we consider the situation when the price has not touched Forecasted Entry Level.
By the way, the screenshot for this example made in the v3.4 of the AOTI indicator.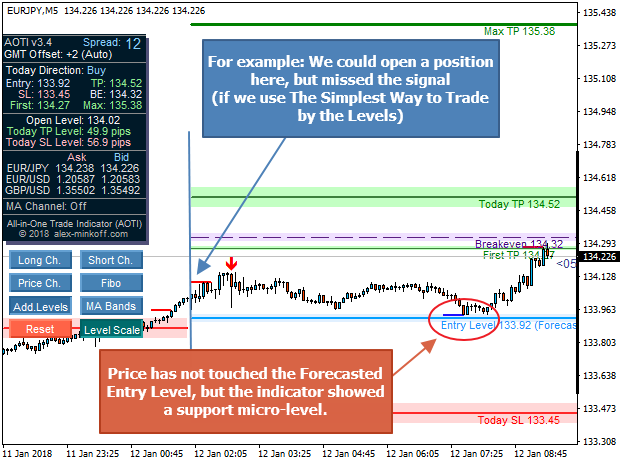 Price has not touched the Forecasted Entry Level, but the indicator showed a support micro-level. This is a good level to open a position.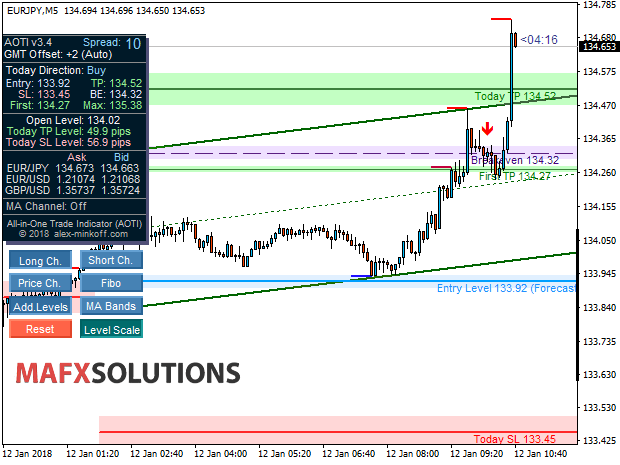 One more example.
If we build the simplest levels from which the price bounces, we can see great entry levels. Support turns into resistance and resistance into support.
Example: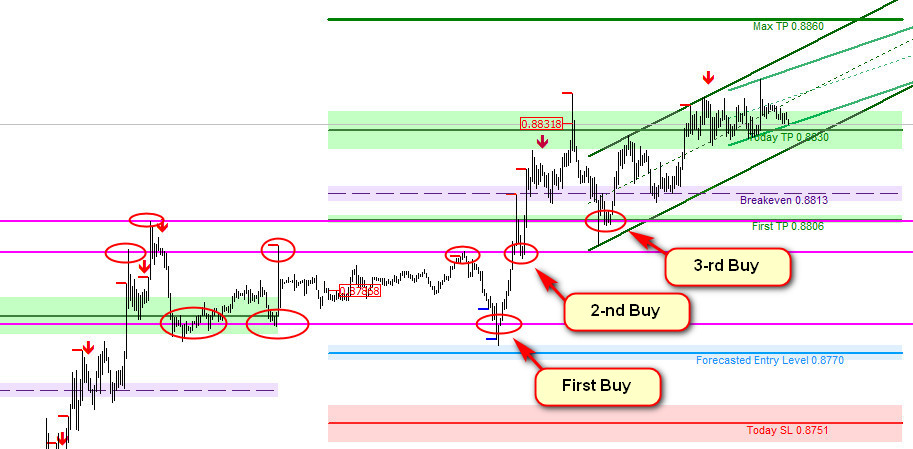 Use the power of the levels and other features of the AOTI indicator. Practice your ability to see the Market situation. The indicator gives us a lot of tips that will allow you to get a profit. You only need to practice and apply what you see.

---
Good Luck & Big Profits!