The support level on the Daily timeframe was broken on Monday. The market broke through the triangle formed earlier in the direction of professional participants' trades, the trend is bearish now. The correction can come to an end this week. The higher this happens, the more attractive risk-reward ratio will be in case of pullback signal occurrence.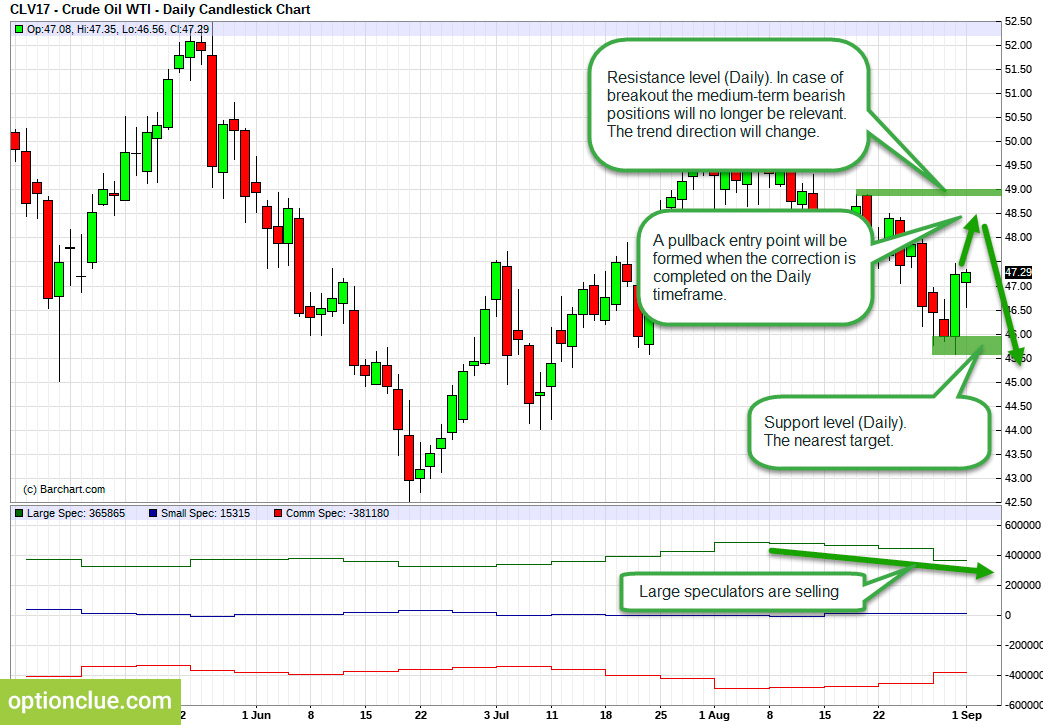 WTI Crude Oil. Technical analysis and COT net position indicator.
The trend direction continues to be combined with the opinion of professionals, COT net position indicator decreases, large speculators are selling. Short positions will remain relevant until the market is below the resistance level of the Daily timeframe, the highs of August 18-21.