50% Probability That USD Index begin a New Down Trend
.


After rising to a 13 years high USD Index formed a Complex Head-and-Shoulders Top.
The pattern appear with one Left Shoulder [SL] and two Right Shoulders [RS1 - RS2].
Neck Line slope to the down side.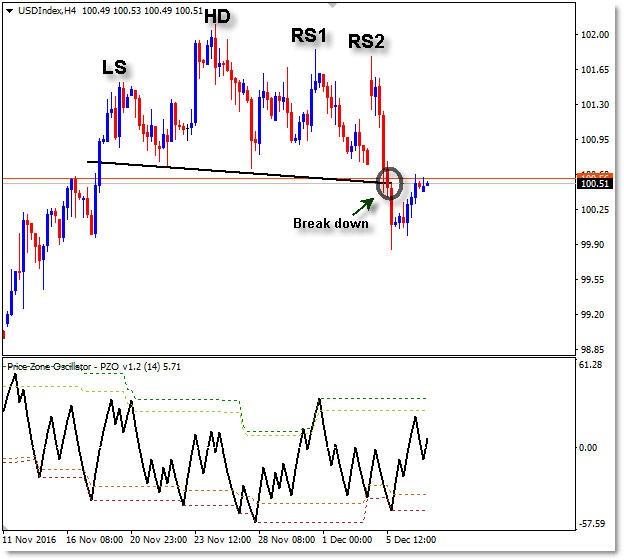 The Complex Head and Shoulder pattern second right shoulder have an Exhaustion Gap that reveal the weakness in current upside move.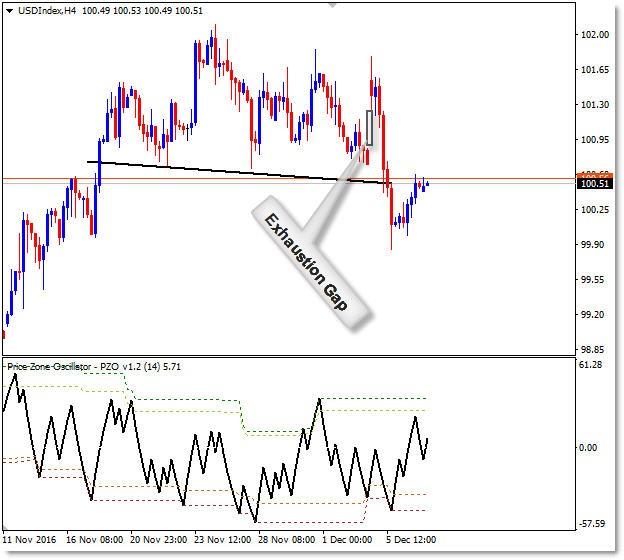 a Divergence between USD Index and its Price Zone Oscillator (PZO) that show weakness in momentum for current main trend.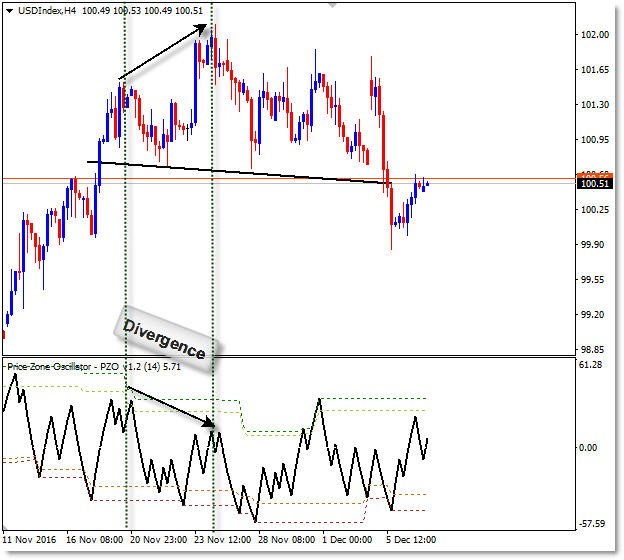 Price Zone Oscillator (PZO) break down to reveal weakness in current price action.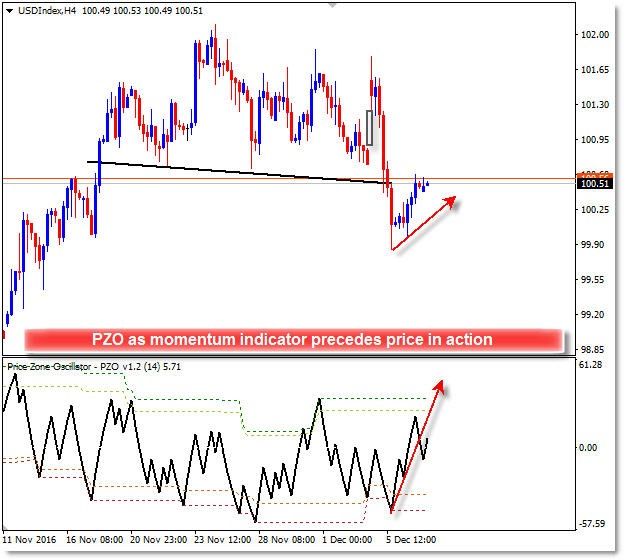 Buy gathering up all this technical evidences there is 50% probability that USD Index might finish its current main trend soon to begin a new down trend or a sideway movement