1.3500 was nice. 1.3219-22 eyed below
The GBPUSD tumbled lower on the back of the BOE Carney comments and in the process solidified the 1.3500 level as a key line in the sand. The level was the low price going back to January 2009.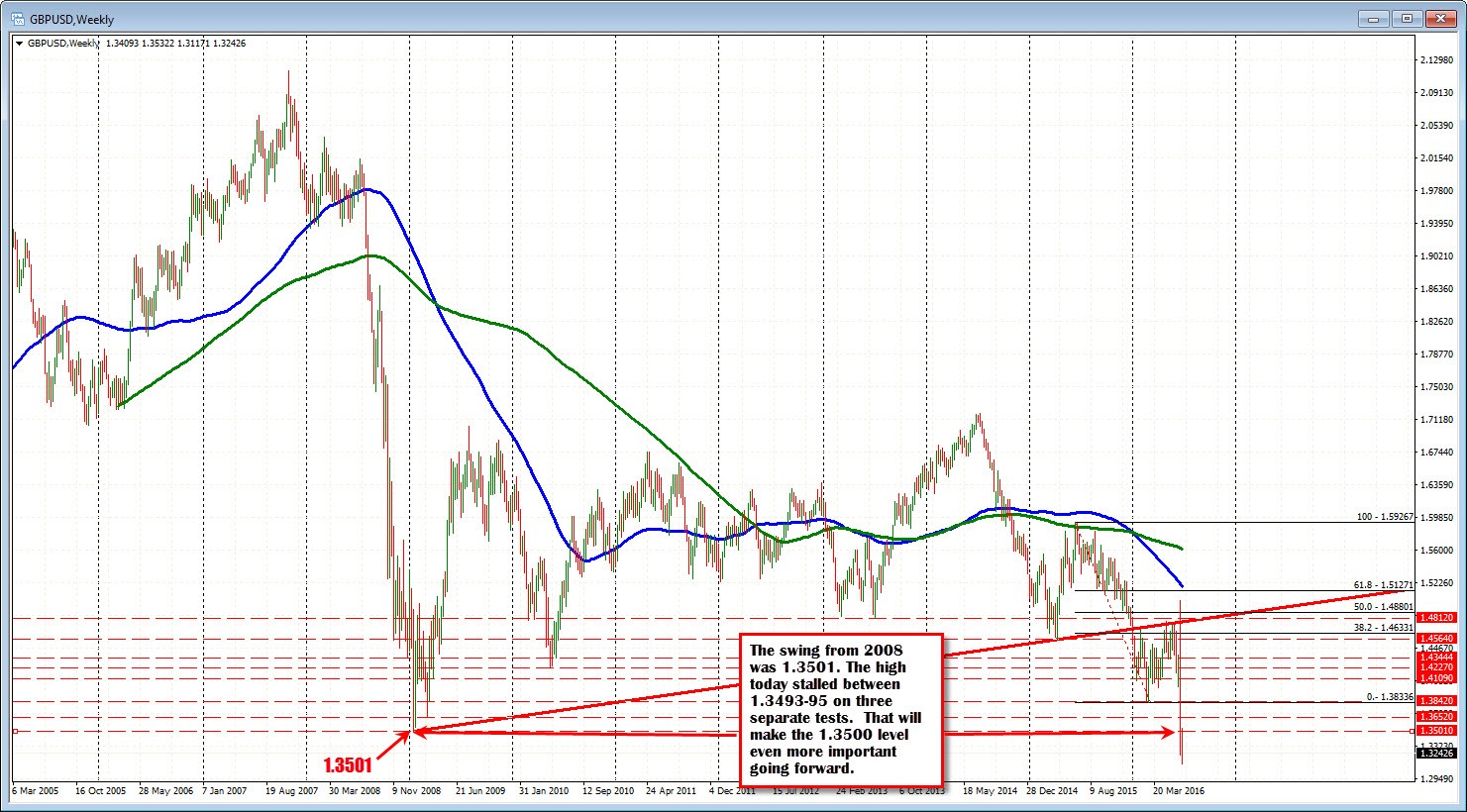 The high price's today stalled at 1.3493-95 (on three separate tests) before taking the tumble. That is the stuff that makes a level a legendary level for technical traders). Put that in your back pocket for future reference rebounds.
Now what? Well the fall has taken the price down to a low of 1.3213. That move breached a target at 1.3219-23. Looking at the hourly chart below, the 1.3219-23 was the low on Brexit day and then a low on MOnday before extending lower. A low on Tuesday before moving higher came in at 1.32195.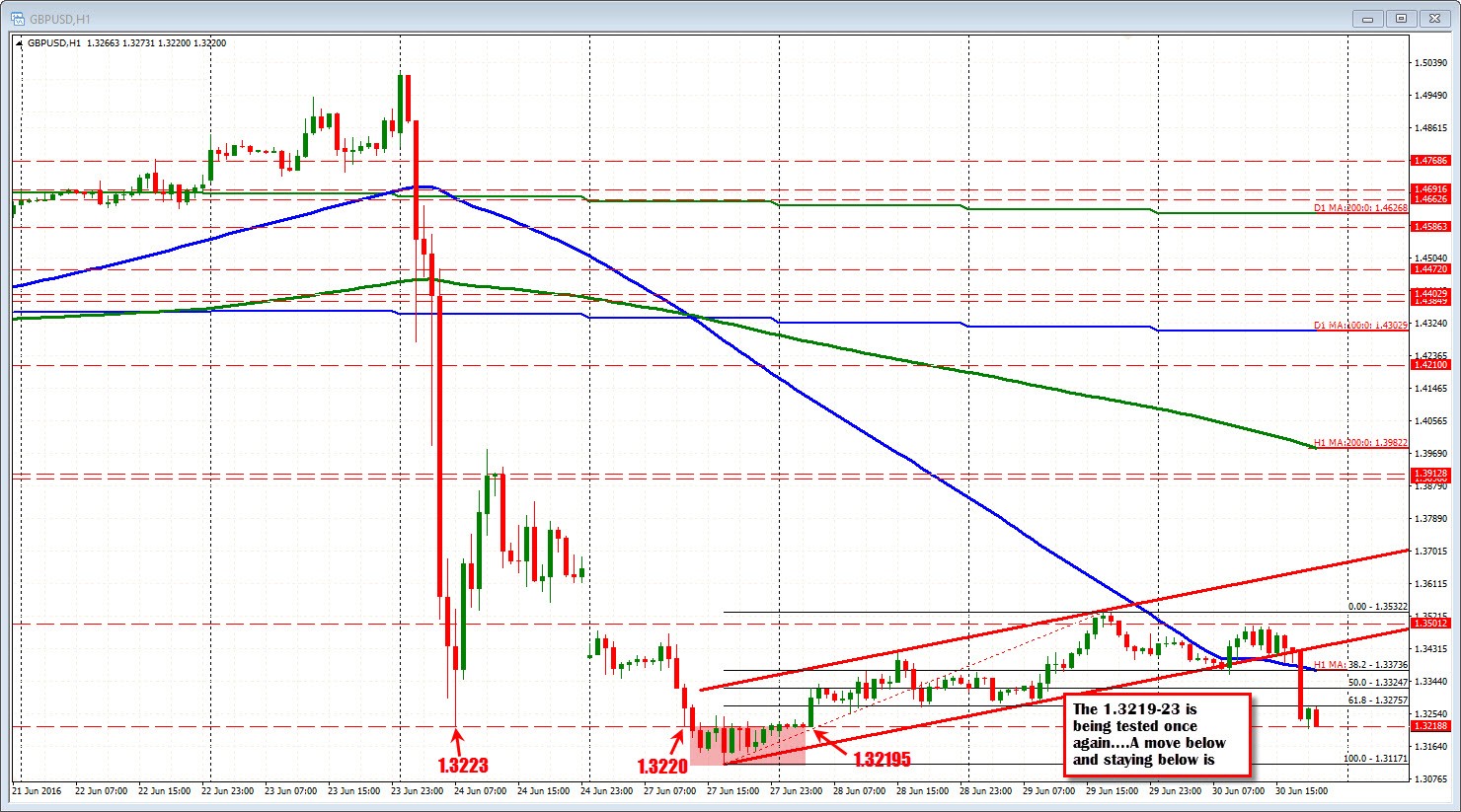 Looking at the 5 -minute chart, the fall to the low at 1.3213 was short and quick. There was anther test, which also failed to ignite more selling.
We are currently trying to see what life is like below support at 1.3219-23. A new low was just made. the price is probing. Stay below 1.3219-23 and traders will be eyeballing the lows at 1.3117 as the next target. A failure, and the market is showing some reluctance at these levels (or at least a desire to take a breather for the time being).


PS. The probe looks like it might be failing...