Retail sales weren't strong enough to trigger Fed fears
Gold is slightly lower after four days of gains and six day in the past seven.
The climb began after a weak non-farm payrolls report pushed back expectations for a Fed rate hike.
A spike earlier in US trading took out the May 16 and rose to the best level since May 6. The May 4 high of $1303 was also the best level since Jan 2015.
However, the gains have faded and gold is now down $1.20 to $1282 on the session.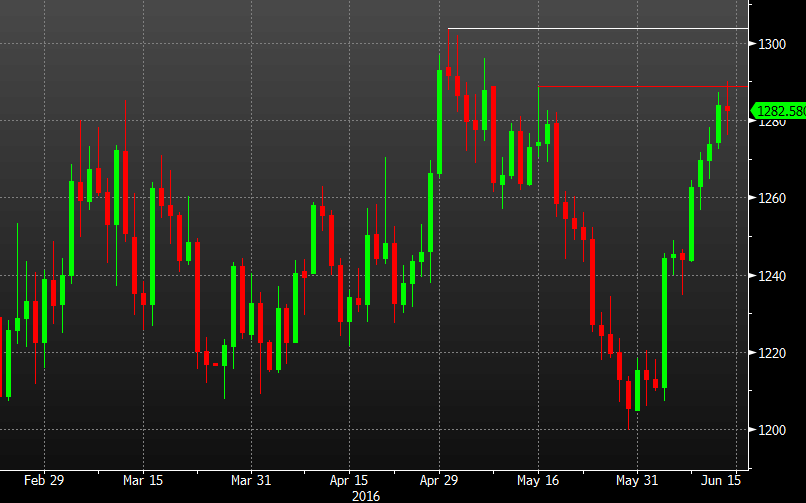 What I think we're seeing is a bit of profit taking ahead of the Fed decision. Buying on the non-farm payrolls headlines was a great trade but there is a significant risk that the FOMC brushes off the soft jobs report and outlines a statement that keeps a July hike on the table (barring a Brexit).