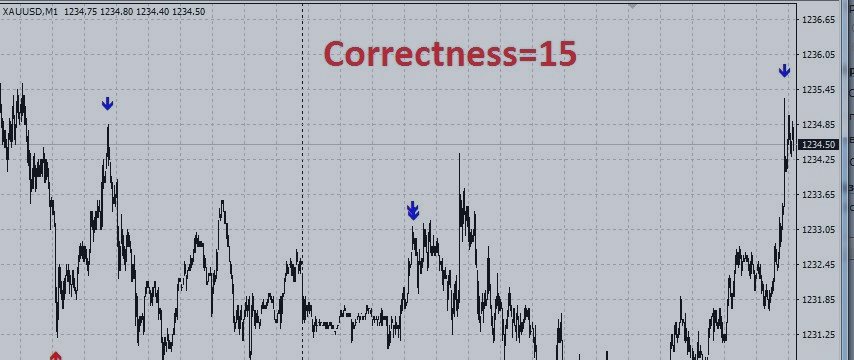 The price does not move linearly. If she moved so we could effectively trade on the basis of the moving average. We determine the direction and began to open up in this way. All trading. Price moves in waves. And we can see these two types of reversal:
1) an absolute reversal, in which the correction of (at least) or a new reverse movement (at most) come with a high degree of probability;
2) a trend reversal (price reversal in the direction of the trend after the correction).
Why I do not like a trend reversal? It involves the use of a short S/L, which is often triggered. So I prefer a more reliable reversal. For this, I wrote Correct Entry indicator. It shows the entry point when the price has a high probability to terminate its current movement. It is the most easy to use and displays the chart arrow. The stories are not redrawn. Perhaps the appearance and disappearance of the signal only in the emerging candle, because the current price is considered to be the closing price. For effective trade I sometimes use averaging. My favorite timeframes are M1 and M5.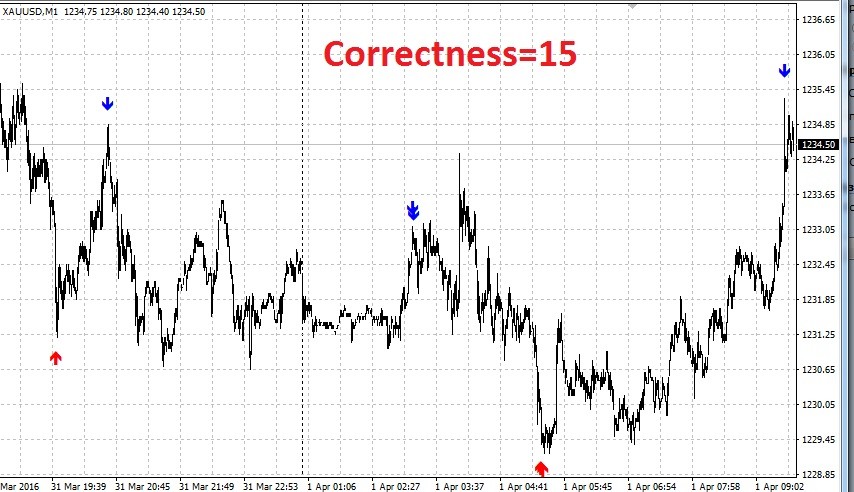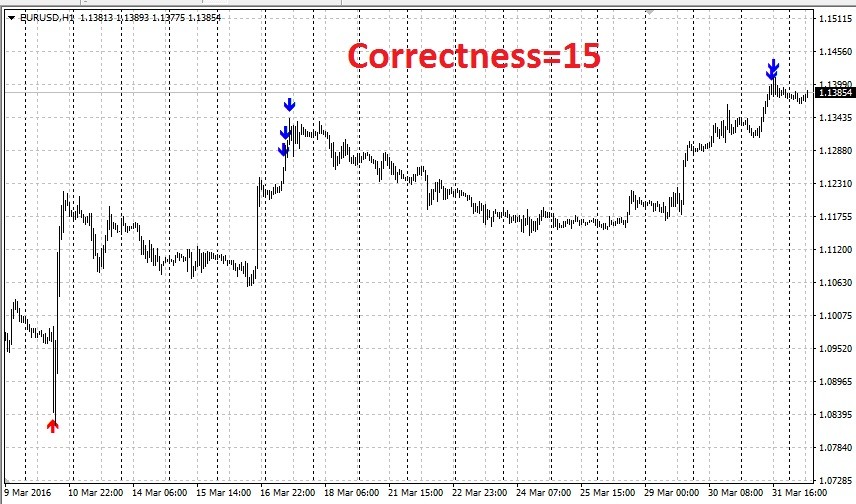 The indicator has only one adjustable parameter, which characterizes the input accuracy - Сorrectness. It varies from 1 to 25 (default 20). Reducing parameter leads to an increase of entry points. But their accuracy is reduced. There is also the possibility of forming the alert, send E-mail, Push-messages on the smartphone. The indicator has a free Demo version.