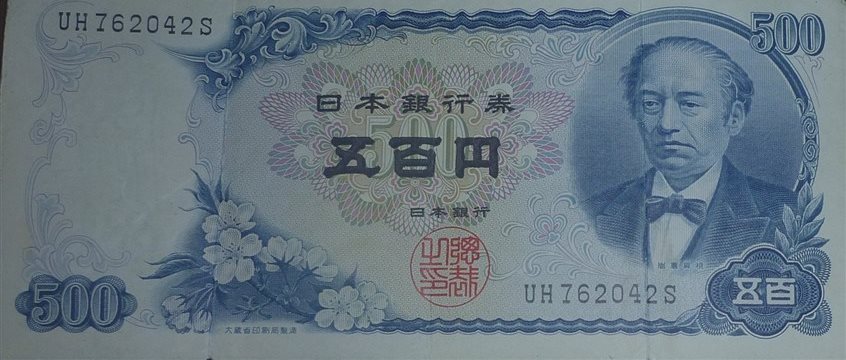 The yen was higher on Monday despite disappointing GDP data that emphasized the world's third largest economy is still struggling.

USD/JPY was last at 122.53, down 0.07%, after quarter-on-quarter third quarter GDP fell 0.2%, compared to an expected 0.1% drop. The year-on-year pace dropped 0.8%, compared to a 0.2% drop seen.
Another report showed that Japan's GDP price index rose to a seasonally adjusted annual rate of 2.0%, from 1.5% in the previous quarter. Analysts had expected the country's GDP price index to rise to 1.7% in the last quarter.
In New Zealand, data showed that retail sales quarter-on-quarter in the third quarter climbed 1.6%, beating an expected 1.3% gain.
NZD/USD traded at 0.6538, down 0.04% after the data.

AUD/USD was at 0.7118, down 0.17%.
At the end of last week, the greenback rose against the other major currencies as expectations that the U.S. Federal Reserve will increase borrowing costs in the U.S. next month continued to support investor demand for the U.S. currency.
The dollar was not impacted by reports showing that U.S. retail sales rose less than expected in October, while producer prices dipped. The U.S. Commerce Department said retail sales climbed just 0.1% last month after remaining flat in the preceding two months.
Separately, the Labor Department said the producer price index dropped 0.4% in October after a 0.5% decline in September.
However, these figures were not seen as capable to prevent the Fed from hiking rates in December in the aftermath of the robust U.S. jobs report for October.
Another report showed that U.S. consumer sentiment improved in November.
The University of Michigan said its consumer sentiment gauge rose to 93.1 from a reading of 90.0 in October.
On Thursday Fed Vice-Chair Stanley Fischer said that it "may be appropriate" for the Fed to begin increasing rates next months, - which also lent support to the greenback.