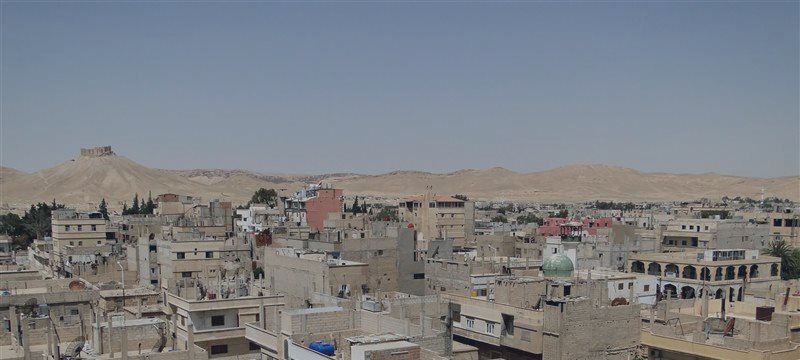 On Thursday oil futures continued to climb after the rally was paused on Wednesday by the U.S. inventories report. The dollar weakened and Russia continued its military operations in Syria creating uncertainty in one of the world's largest oil producing regions, thus buoying prices for oil.
Russia escalated its military operations on Wednesday, a week after Moscow began its campaign in the war-torn country, which in turn added to the uncertainty in the Middle East, one of world's biggest oil producing regions.
"The Syrian army's Russian-supported ground offensive is likely to have lent support to prices," analysts at Commerzbank said.
Brent crude, the global oil benchmark, rose 0.61% to $51.66 a barrel on London's ICE Futures exchange.

Nymex West Texas Intermediate futures were trading up 0.69% at $48.14 a barrel.
On Thursday, DXY dipped to 95.321, down 0.18%. Since oil is priced in dollars, it becomes more expensive for holders of other currencies if the U.S. currency strengthens.
Oil futures dipped on Wednesday after the U.S. Energy Information Administration reported that total commercial supplies of crude oil and petroleum products in the country rose by 2.3 million barrels last week to 1.3 billion barrels, a record high in data going back to 1990.

U.S. oil production also climbed, pausing its recent downward trend and contributing to doubts that a steep fall in U.S. output is imminent.
"If such doubts were to gain the upper hand, oil prices would presumably shed their latest gains again. After all, the expectation of a pronounced decrease in production was one major reason for the price rise in recent days," Commerzbank said.
Iran deal

Doubts about removing the sanctions against Iran also boosted prices. In July, Iran and six major world powers reached a landmark deal to restrain Tehran's nuclear program in exchange for lifting of international economic sanctions. That is one of the key factors for the oil market as it would pave the way for a substantial rise in Iranian oil production adding to the global glut.
However, the Islamic Republic's Supreme Leader Ayatollah Ali Khamenei yesterday barred direct talks with the U.S. beyond the current nuclear talks, saying the U.S. would use them to undermine Tehran.
"This might lead some to question whether striking a final deal and lifting sanctions will go smoothly in the face of opposition from hardliners in both countries," analysts at JBC Energy said in a report.