United Overseas Bank made a forecast for EUR/USD for today expecting the ranging market condition between 1.1105 and 1.1205:

"Expect sideway trading for today, likely between 1.1105 and 1.1205."
"As long as 1.1255 is not taken out, we continue to expect an eventual move lower to 1.1015."
Let's evaluate this forecast to estimate the levels for today and tomorrow.

EUR/USD: ranging for today and break the levels for tomorrow. This pair is ranging between 100-SMA and 200-SMA within the following key levels:
1.1339 key resistance level located above 100-SMA/200-SMA in the primary bullish area of H4 chart;
1.0947 key support level located below 100-SMA/200-SMA in the primary bearish area of the chart.

That means - if the price crosses 1.1339 resistance from below to above so we may see the bullish breakout with the reversal of the price movement to the bullish market condition. If the price crosses 1.0947 support so it may be reversal to the bearish with good breakdown possibility.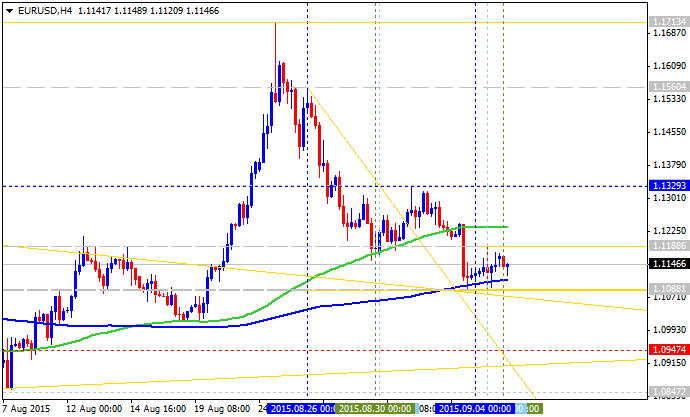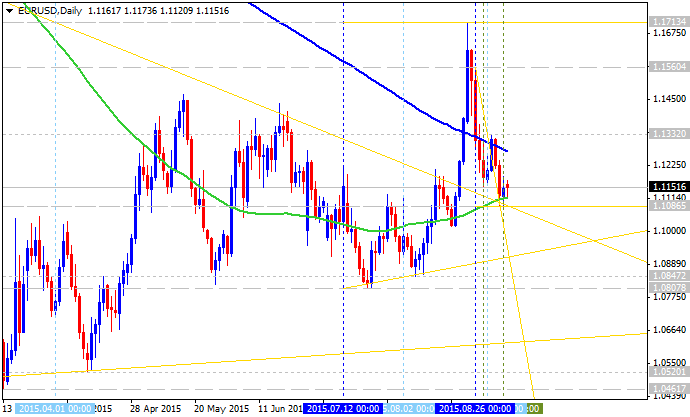 | Resistance | Support |
| --- | --- |
| 1.1339 | 1.0947 |
| 1.1713 | 1.0807 |
So, the forecast of UOB may be the correct one but with the following levels: 1.1339/1.0947. By the way, the daily levels for tomorrow are the following: 1.1713 key resistance and 1.0807 key support: the price is ranging between those 1.1713/1.0807 levels, and if the price breaks one of those level - we may see the primary bearish/bullish trend to be continuing/started.

Thus, intraday levels are 1.1339/1.0947, and the levels for daily trading for this week are 1.1713/1.0807.