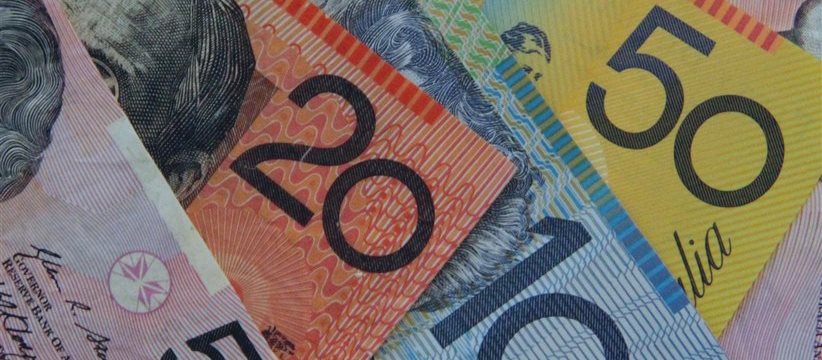 On Monday the Australian dollar hit a six-year trough against its U.S. counterpart before regaining ground after the release of upbeat job advertisement data from Australia. The gains were capped, however, as hopes for a U.S. rate hike continued to support the greenback.

AUD/USD hit 0.6949 during late Asian trade, the session high; the pair subsequently consolidated at 0.6933, higher 0.35%.
Data released earlier signaled that job advertisements in Australia rose by 1.0% last month after a 0.5% fall in July, whose figure was revised from a previously estimated 0.4% fall.
In the stock market, stocks in Southeast Asia fell hardest with benchmarks in the Philippines, Malaysia and Indonesia all down 1% or more.
Australia's S&P ASX 200 was lower 0.6%, Japan's Nikkei Stock Average was higher 0.38% and South Korea's Kospi was flat.
The Shanghai Composite was lower 2.13%.

In the U.S., the Labor Department said on Friday that the economy added 173,000 jobs last month, slowing after an upwardly revised gain of 245,000 in July - the lowest increase in employment in five months and was below expectations for 220,000.
The unemployment rate dipped to 5.1%, its lowest level since April 2008 from 5.3% in July, while average hourly wages rose by a stronger-than-expected 2.2%.
The jobs report failed to provide much clarity on when the U.S. central bank will decide to raise short term interest rates.