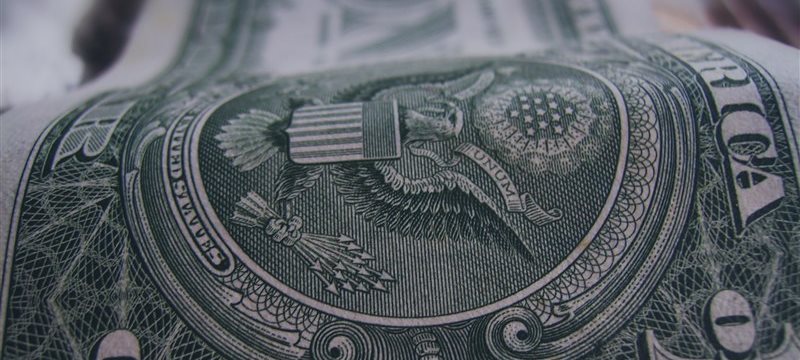 On Tuesday the greenback was broadly higher against its peers, as investors awaited the release of U.S. economic reports later in the day and as recent strong U.S. data continued to support demand for the greenback.

The dollar was supported after the U.S. Census Bureau said on Monday that factory orders rose 2.1% in March, just above expectations for a gain of 2.0%.
On Friday the Institute for Supply Management reported that activity in the manufacturing sector was stable in April, while another report showed that U.S. consumer sentiment rose in April to its highest level since January.
The reports spurred optimism that the U.S. economy has picked up after the recent series of soft data.
EUR/USD declined 0.24% to 1.1119.
Markets were not impacted by the data issued earlier which indicated that the number of unemployed people in Spain declined by 118,900 in April, compared to expectations for a 64,800 fall, after a drop of 60,200 the previous month.
The greenback was higher against the yen and the Swiss franc, with USD/JPY edging up 0.14% to 102.30 and with USD/CHF adding 0.10% to 0.9345.
The Australian dollar was stronger, with AUD/USD up 0.43% to 0.7870 after the Reserve Bank of Australia lowered its benchmark interest rate by 0.25% from 2.25% to a record-low 2.00%, in a widely expected move.
RBA Governor Glenn Stevens said the decision came despite some "improved trends in household demand over the past six months and stronger growth in employment" and mentioned the lasting weakness in business capital expenditure and public spending.
The Australian Bureau of Statistics said that the country's trade deficit narrowed to A$1.32 billion this month from A$1.61 billion in April, whose figure was revised from a previously estimated deficit of A$1.26 billion. Economists had expected the trade deficit to narrow to A$1.00 billion in May.
Meanwhile, NZD/USD declined 0.48% to 0.7501 and USD/CAD held steady at 1.2091.
The U.S. is expected to release data on construction sector activity and the trade balance, while the Institute of Supply Management is to report on U.S. service sector activity.