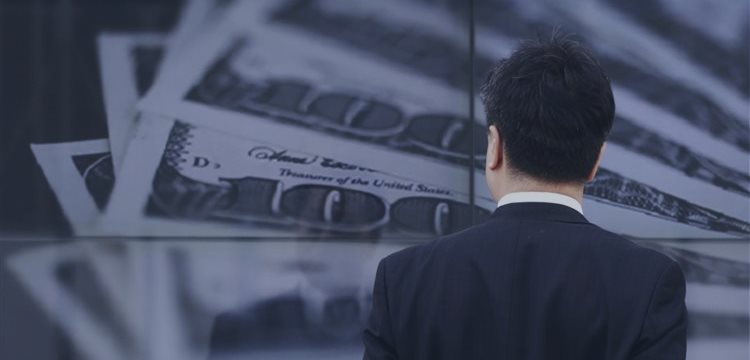 On Tuesday the greenback was broadly firmer against its rivals, as market players awaited the release of U.S. data later in the day and as hopes for rate hike continued to support the US currency.

The U.S. is expected to release data on retail sales and producer prices.
EUR/USD slipped 0.09% to 1.0557, not far from Monday's one-month lows of 1.0519.
Markets were barely impacted by data indicating that the euro zone's industrial production increased 1.1% in February, easily surpassing forecasts for a gain of 0.4% and after a decline of 0.3% in January.
Industrial production rose at a rate of 1.6% in February from a year earlier, compared to expectations for a 0.7% increase and after rising 0.4% the previous month.
The European Central Bank's stimulus program launched in January has sent the euro lower, while the sentiment on the joint currency has also been damped by uncertainty over Greece's bailout negotiations with its creditors.
The pound was also lower, with GBP/USD sliding 0.35% to 1.4625 after the Office of National Statistics reported that the annual rate of U.K. consumer inflation remained unchanged at a record low zero in March, unchanged from the previous month and in line with forecasts.
The ONS said that March's consumer prices index actually dropped by 0.01%, which it rounded up to zero.
Core inflation, which strips out volatile food and energy costs, slowed to an almost nine-year low of 1.0% last month from 1.2% in February, while economists had expected underlying inflation to remain unchanged.
Analysts consider that although the Bank of England targets inflation of 2%, the recent slowdown in inflation will hardly prompt a monetary policy response.
The dollar was lower against the yen, with USD/JPY declining 0.37% to hit 119.67 and steady against the Swiss franc, with USD/CHF at 0.9784.
The commodity-linked Australian and New Zealand were weaker, with AUD/USD slipping 0.26% to 0.7569 and NZD/USD down 0.12% to 0.7445. USD/CAD held steady at 1.2591.