Interview on Automated Trading Championship 2012 from 05.10.2012.
By the end of first week our Championship has got a new leader Crucian from Ukraine. His Expert Advisor confidently took profit of $7000 and yet continues to open a profitable position. We will carefully monitor the situation, preparing new reports.
Today we are going to talk with Rogério Figurelli (figurelli), a regular participant from Brazil that has not missed any Automated Trading Championship since 2007. This year, he also began to sell his Championship's Expert Advisor in the Market along with his other products. Rogério believes that MetaTrader 5 platform certification on the largest Brazilian exchange BM&FBOVESPA will reveal new professional developers and traders, who do not yet know the full potential of robot investors.
Hello Rogério! Tell us a little about yourself. How did you get into trading?
I've always been involved with the research and development of new technologies. Since 1998 I became interested in the area of robots software, then switched into segment of real time information (news) and competitive intelligence. I was one of the pioneers in the area launching a software similar to Google News in 1999.
In 2003 I founded a company, where I devote myself to the development of trading robots and technologies in the financial and quantitative systems. In 2008, in my MBA dissertation, I proposed a new investment school called Vision School, based on strategic vision for quantitative systems and still in this year I launched the first Brazilian blog in this area.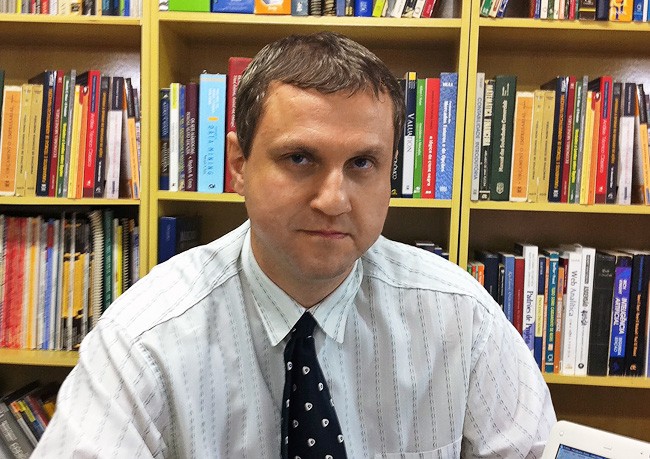 Is automated trading becoming popular in Brazil? How did you get started?
In my opinion, there is still a strong resistance in this area in Brazil, due to lack of tools like MetaTrader, but I'm sure the situation will change in the next few years. I have started developing my own systems in C++ in 2003, and had the first contact with MQL4 in 2007, researching Forex and its technologies.
I started to migrate my systems to this platform, as well as to MQL5 from 2008. Currently, I'm using C++ and MQL5 in all of my systems, as well as integrating other tools and market solutions, such as Matlab.
Now that MetaTrader 5 got certified by BM&Bovespa, how this will change the life of Brazilian traders like you?
I believe it will have a big impact, allowing to popularize the use of trading systems and Expert Advisors. In practice, it will be a real revolution in quantitative area. It will open doors for the development of new professionals and traders in the area, that still don't know quantitative finance or the potential of creating investment robots.
For most traders here, trading robots are just an automation tools. The entrance of MetaTrader 5 will enable smart automatic trading systems. That is what I call investment robots.
How difficult is it to program a trading system? What about now with MQL5 Wizard?
Our country has excellent and recognized professionals in banking technology, and that is already a very strong and stable market. I think our main problem is the lack of tools and platforms for the development of trading systems that are really competitive. For example, everyone knows that soccer is our main sport. If you draw an analogy with trading, we have lots of good players (traders and developers), but lack good balls (trading platforms).
The MQL5 Wizard is a breakthrough, it lets you create an Expert Advisor in seconds. This feature is most useful for beginners in programming trading strategies, as well as traders without programming skills. As we have great traders in the country, the demand for automation will be great and the Wizard will be very useful.
What do you think about MQL5? Is it powerful enough? Does it have all the features you need?
MQL5 is undoubtedly the most complete tool in the development of quantitative systems that I know (and I have tested several ones). Among the most attractive features of the language, I want to mention its open architecture, free distribution, innovative technologies such as MQL5 Cloud Network and Market of ready-to-use solutions, an interesting forum, and a strong community of traders and developers.
You have already participated in the Automated Trading Championships. What progress has been achieved?
Modesty aside, I note that I am the most regular participant from Brazil. From 2007 till now I have participated in Automated Trading Championship 4 times, missing only the very first championship - then I just started learning MetaTrader platform. This year I'm going to compete for the prize for the fifth time. In 2008, I was in the top position for several weeks, but unfortunately my EA did not cope with high market volatility caused by US subprime crisis.
My best performance was in 2010, when I finished at position 52 as the best Brazilian robot. Despite this, I believe that participation in Automated Trading Championships is a great opportunity for self-study, which is available to all traders. I want to believe that working for improve and disseminate in some way the culture of quantitative trading in our country is my best success until now. On page https://championship.mql5.com/2012/en/news/164/page2#comments you can find my calculations on participants from Brazil.
Please tell us more about what kind of trading strategies do you use? Do you trade them also in live accounts?
Personally, I like to study strategies of artificial intelligence and machine learning, with a strong bias in the area of ​​digital systems. I have some Expert Advisors that trade on real accounts. I adopt two operating modes: fully automatic and semi-automatic, with the possibility of interference to make trading decisions.
Do you think your Expert Advisor has a chance to be among the winners of the Automated Trading Championship 2012?
I always work hard to be among the winners. All this requires large exposure, high risks and intelligent algorithms that adapt to any market changes, since for three months we can't change our Expert Advisors. My EA performance in simulations and backtesting is good, but we have to remember that market always knows more than us. Furthermore, the level of competition is increasingly high and challenging. That way, I'll be quite happy to see any Brazilian participant in any position at the first page.
We've noticed that you recently started to sell your EA on the MQL5 Market, right? Are you going to provide programming services to traders as well?
I believe in the MQL5 Market, and in my opinion it is an excellent opportunity to export technology and trading systems. Our solutions in the Market are available to investors from any country. Arrival of MetaTrader 5 to the BM&FBovespa exchange is a great opportunity for both manual and automated trading.

Of course, we will continue to work in this direction, developing new solutions for sale via MQL5 Market. We plan to bring our system with profitable strategies for Forex and CFD to BM&FBovespa exchange.
Thank you very much for the interview, we wish you success in the Championship!
Translated from Russian by MetaQuotes Software Corp.
Original article: https://www.mql5.com/ru/articles/561