Übersicht

Bewertungen

Diskussion
Wilder Exponential Moving Average
Simply the "Wilder Exponential Moving Average"
An exponential moving average with a somewhat different formula.
It is one of the most common and widely used moving averages on various trading platforms.
It can be used on all symbols, from forex to indices, it has a single parameter with a default value of 10
It can also be used within expert advisor, I hope it will be useful.
Käufer dieses Produkts erwarben auch
Weitere Produkte dieses Autors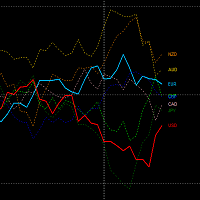 Master Force Windows
Giovanni Riccobene
Mit diesem Indikator können Sie die relative Stärke einzelner Währungen innerhalb des gesamten Geldkorbs überwachen. Informationen über die Stärke der Währungen zu erhalten, ist einfach und unmittelbar, ebenso wie das Erkennen von Unterschieden. Es gibt drei verschiedene Anzeigemodi. Tatsächlich ist es möglich, alle Währungen, die Währungen des aktuellen Symbols im Vergleich zum Rest des Warenkorbs, anzuzeigen oder nur die Währungen des Symbols, auf dem wir uns befinden, zu isolieren und an
199 USD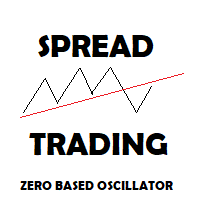 Zero based Spread Oscillator
Giovanni Riccobene
Dies ist das nützlichste Werkzeug, das der Spread-Händler haben möchte. Es ist möglich, zwei Instrumente nach Belieben einzufügen, sodass nicht unbedingt eines der beiden das Symbol sein muss, auf dem es platziert ist. Im Gegensatz zu vielen anderen im Internet verfügbaren ist dies ein echter Oszillator, der um Null schwebt. Dies ermöglicht es Ihnen, ihn auf die klassischste Art und Weise zu verwenden, dh für den Spread-Handel, aber auch die Möglichkeit, Abweichungen zu erkennen oder dem Tren
199 USD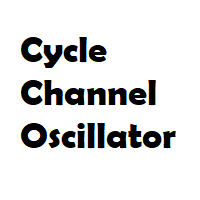 Cycle Channel Oscillator
Giovanni Riccobene
There are 2 oscillator plots - fast & slow. Fast plot shows the price location with in the medium term channel, while slow plot shows the location of short term midline of cycle channel with respect to medium term channel. Usage of this is similar to %b oscillator. The slow plot can be considered as the signal line. This makes use of the default 10/30 values of Hurst Cycle Channel, but may need tuning for your instrument. This indicator can also be used to spot price divergence. Very usef
150 USD