This indicator shows a brief information about current balance and positions of the chart.
It is possible to change the font and two colors for the positive and the negative balance values.

By default it uses green color for the positive and red color for the negative values.
It uses 5 basic currency pairs: EURUSD, GBPUSD, USDCAD, USDCHF, USDJPY.

Image: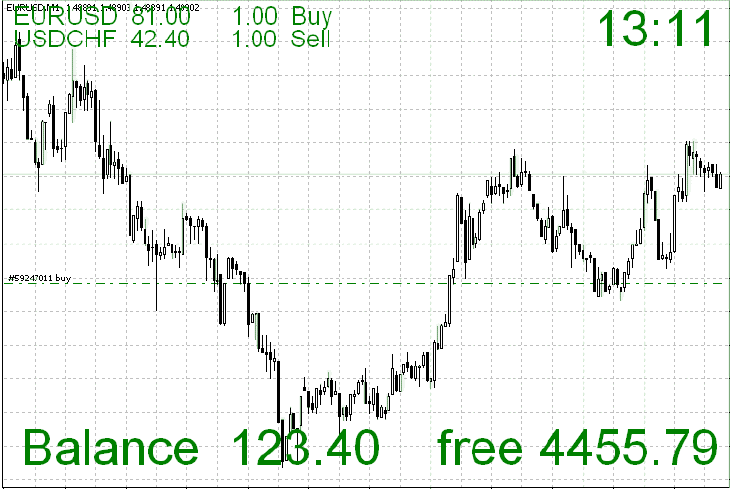 Fig 1. Indicator work example

Contact me if you need additional options.

It will be great to go further and write a broadcaster of balance and positions on the mobile phone using Bluetooth, maybe somebody has solved it?