Author:
Vadim Baklanov (gip)

Indicator shows a different Forex sessions, market hours of the exchanges and user defined time lines.
It's a very useful tool for manual and automatic trading.

To perform a correct winter/summer time change, check the following parameters:

Broker_standard_time_zone - time zone, standard UTC+ broker server shift. The default value +1 - EST (Eastern Standard Time).
Broker_DST_start - Broker server's date and time for the summer time change.
Broker_DST_end - Broker server's date and time for the winter time (standard) change.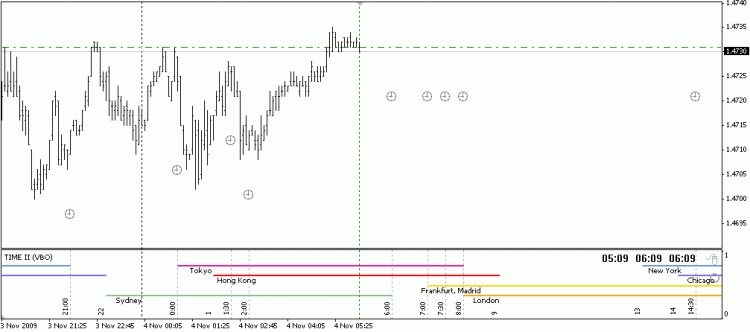 Fig 1. Trade session example
The only thing that requires explanation - the mouse icon in the right corner of the indicator.

It's mode selector. If you drag the icon located on the lower symbol, you will switch to the session borders display mode.
Fig 2. Session borders example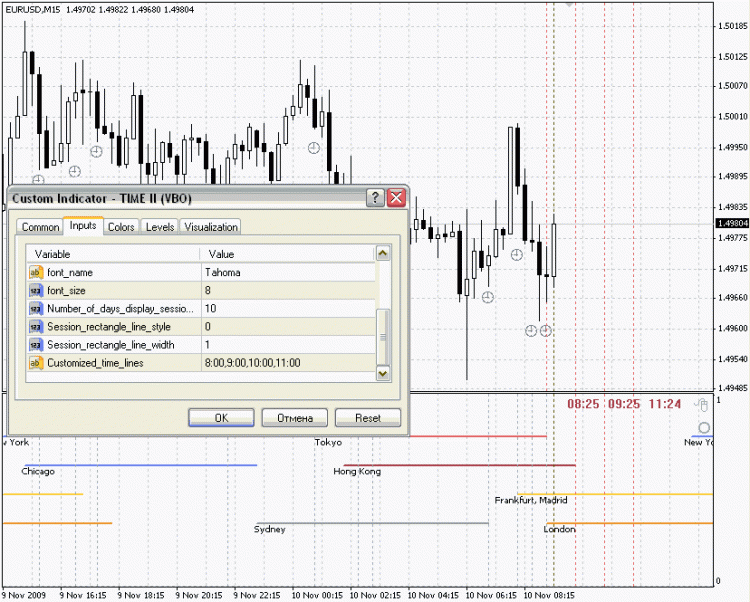 Fig 3. Custom defined time lines example
Remark:
At timeframes M30 and H1, it shows only session borders. At higher time frames (H4 and above) it shows only time (hours).