Regression Channel
Linear Regression Channel consists of two parallel lines, equidistant up and down from the line of linear regression trend. The distance between frame of the channel and regression line equals to the value of maximum close price deviation from the regression line.

Linear Regression Channel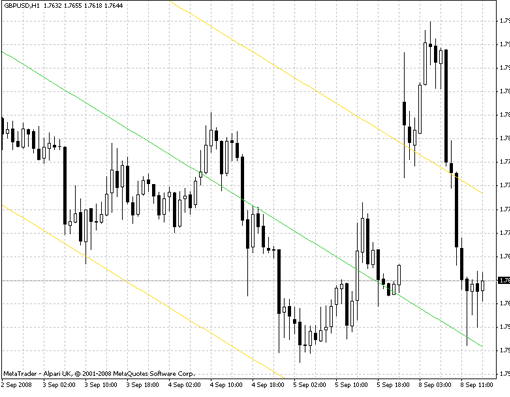 Second-power (Parabolic) Polynomial Regression Channel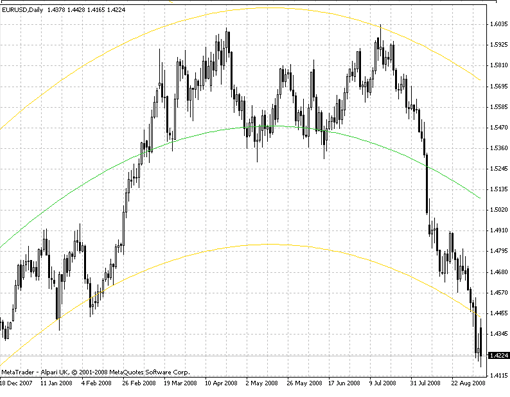 Third-power Polynomial Regression Channel
MetaTrader Indicator i-Regr Setting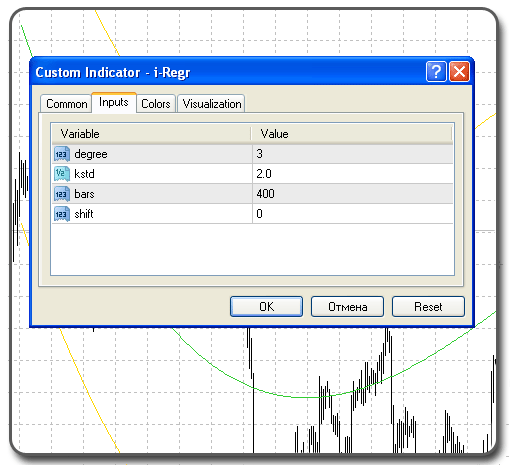 Degree - power of Polynomial : 1- linear; 2- parabolic; 3- Third-power


MetaTrader Expert Advisor e-Regr based on Regression Channel MetaTrader Indicator

If price lower than under line - Buy
If price bigger than upper line - Sell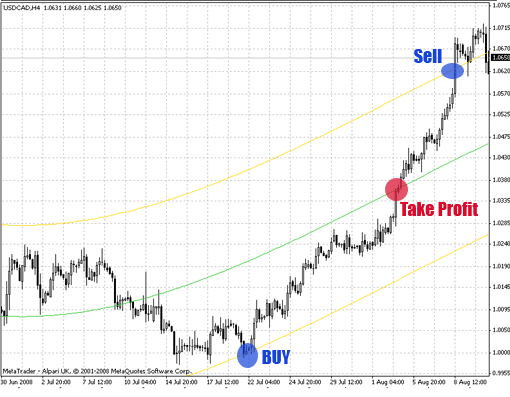 TakeProfit by average line.
Stop Loss = 0 but you can set Stop Loss
Trend Protection: If D1 candle (for previously day) bigger than 150 pips – trade prohibition and close all opened position.
MetaTrader Expert Advisor e-Reg Setting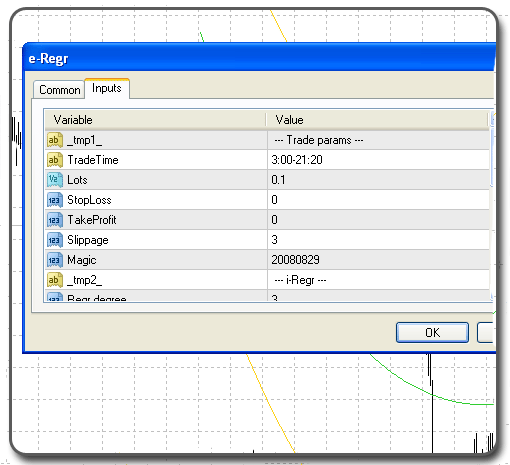 Warning: The Expert advisor e-Regr was not adjusted and was not optimized.