Indicator XXDPO_Candle can provide alerts and send email and push notifications when trading signals occur. Possible signal options:
Zero breakthrough by the candle;

Changing candle movement direction;

Overbought or oversold levels breakthrough;

Exiting overbought or oversold areas.

Input parameters for activating signals:
input

 

uint

 NumberofBar=

1

;          input bool SoundON=true;           
input uint NumberofAlerts=2;       
input bool EMailON=false;          
input bool PushON=false;           

In this version of the indicator, the support/resistance levels have been added, as well as displaying in lighter colors the moments where the candles reach the overbought and oversold areas. It should be taken into consideration that this indicator is not normalized and the values of the support and resistance levels should be chosen for each timeframe individually! The higher the indicator's timeframe is, the higher the values of those levels must be in absolute terms.
input double HighLevel=+0.6;                      
input double LowLevel=-0.6;                       

The indicator uses SmoothAlgorithms.mqh library classes (copy it to <terminal_data_folder>\MQL5\Include). The use of the classes was described in detail in the article "Averaging Price Series for Intermediate Calculations Without Using Additional Buffers".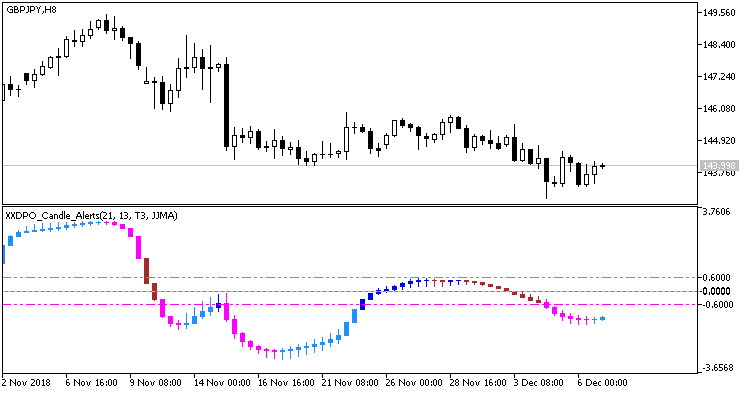 Fig. 1. Indicator XXDPO_Candle_Alerts. Changing the histogram movement direction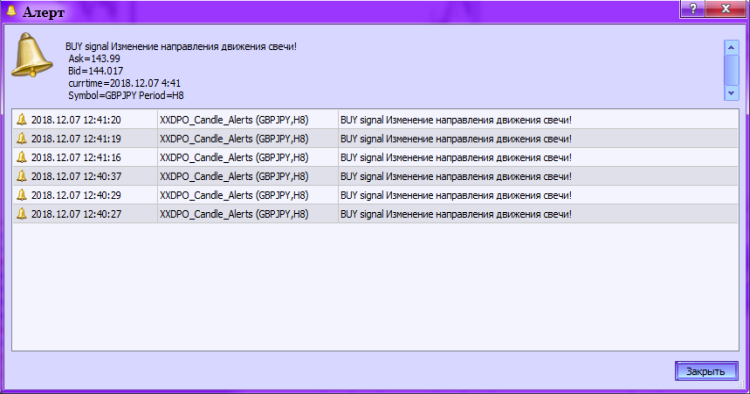 Fig. 2. XXDPO_Candle_Alerts. Activating an alert.