The ForAfterTesting script for changing the display of graphical objects created by the strategy tester and for easier visual analysis of the results.
Changes the parameters of lines (the ChangeOnly parameter). Simplifies the analysis of profitable (parameter ChangeWinners) and loss (parameter ChangeLosses) trades.
Key features:
Changing object properties: the color of the line, the display style, width, color of the arrows.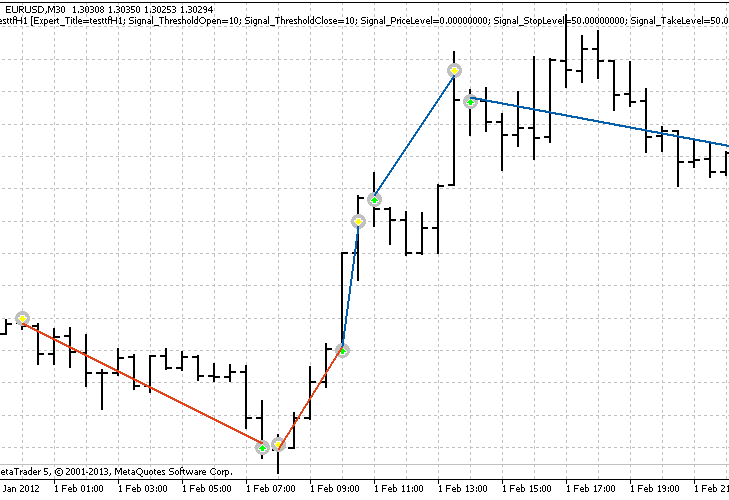 Analysis of losing trades: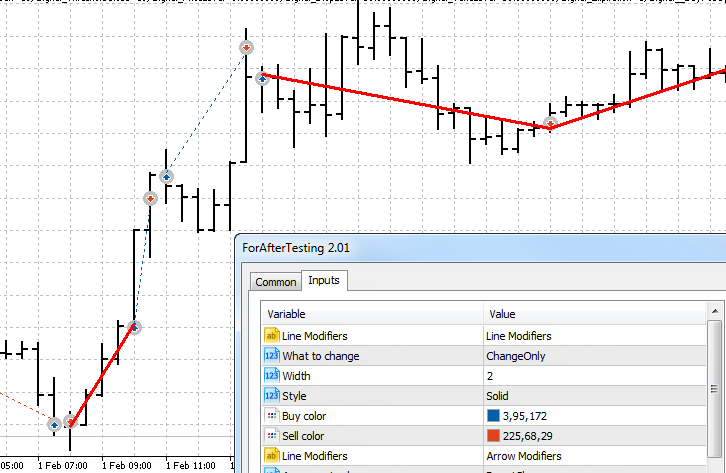 Analysis of profitable trades: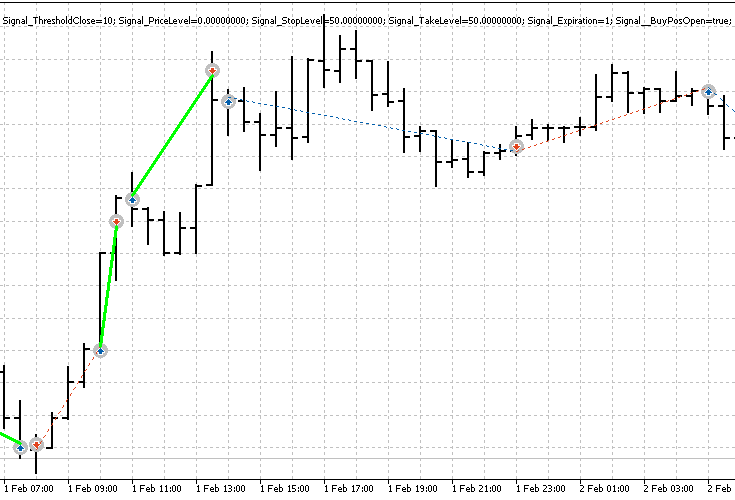 Tips:
Note: it is recommended that you open a new chart for every new change.