The real author:
TraderSeven
The semaphore trend signal indicator. The indicator uses in its calculations on the current bar the size of the previous bar candlestick and the maximum deviation of this candlestick for High and Low in a distance defined in the relative units by indicator input parameter value.

input

 

double

 StopLevel=

0.20

; 
To define the moments of triggering one of two algorithms of calculation with the help of input variable is used:
input bool Variation=false;
This indicator was first implemented in MQL4 and published in Code Base at mql4.com on 28.09.2007.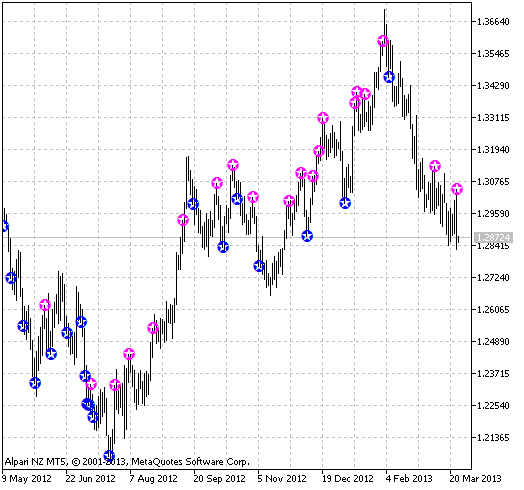 Fig.1 The The20sv0.20 indicator