Real author:
Vladimir Mametov
Trend Arrows draws support/resistance lines as colored dots on a price chart.
The symbol average price on a certain amount of data is used to calculate the indicator values.
In case of a downward trend, the indicator draws only a resistance line (red dots), while in case of an upward trend, it plots only a support line (blue dots). If a symbol price approaches support/resistance level and does not break it through at the current bar, this is used as a buy/sell signal.
An order is confirmed by the next dot, which either supports the current trend or signals the upcoming changes.
This indicator was first implemented in MQL4 and published in Code Base at mql4.com on 10.05.2016.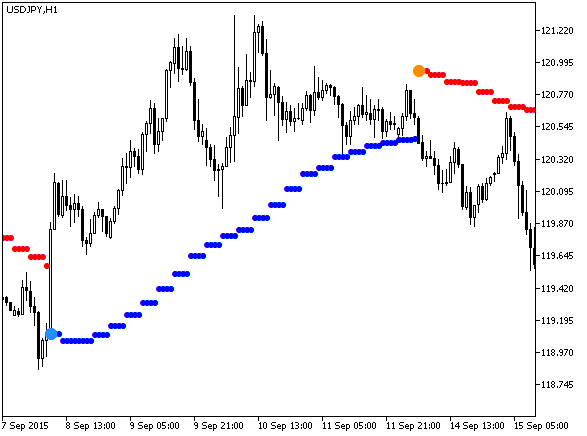 Fig.1. trend_arrows