Interesting script?
So post a
link
to it -
let others appraise it

Alpha Trend Spotter Free - indicator for MetaTrader 4
Published by:

Views:

43939

Rating:

votes: 33

Published:

2015.03.26 12:19

Updated:

2019.08.26 16:36
You are missing trading opportunities:

Free trading apps
Free Forex VPS for 24 hours
Over 8,000 signals for copying
Economic news for exploring financial markets

If you do not have an account, please

register
Real author:
Andy Ismail
This is an indicator for finding the strongest trend each day, suitable for intraday trading or a swing trading.
How to use:

RED BAR

means Bearish Trend for the next candle;
GREEN BAR means Bullish Trend for the next candle;
ORANGE BAR means Sideways Trend for the next candle.
Example:
If we are using D1 timeframe, see the last BAR. If the bar is RED BAR, open short/sell for today.
If we are using H1 timeframe, see the last BAR. If the bar is GREEN BAR, open long/buy until next hour.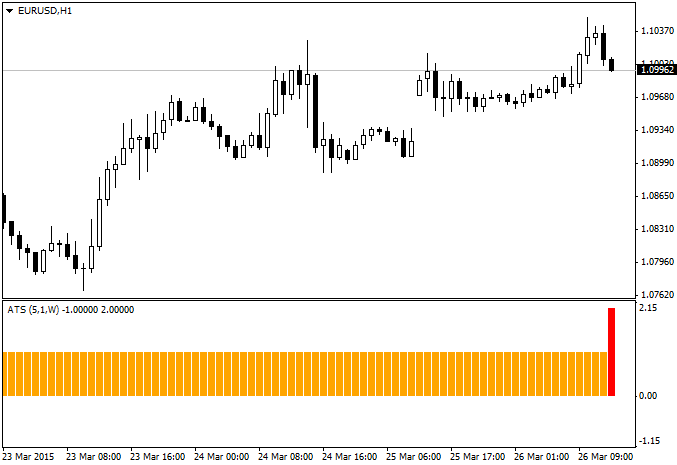 Spread and Pip Cost Checker
This script shows you current currency pair spread, pip value and the total cost of the spread to open a position. Result will show in your account currency.

Close All
Simple code to close all opened orders.

iClock_Mod1
Second-by-second candle timer not dependent on incoming ticks. New candle alert option. Automatic Broker GMT and Daylight Saving Time adjustment.

Smoothing Average
This EA is based on 1 moving average indicator, the exit and entry points are determined by a "smoothing factor".