✔️ Heiken Ashi EA MT4©: https://www.mql5.com/en/market/product/45283

✔️ Heiken Ashi EA MT5©: https://www.mql5.com/en/market/product/64877
Video Guide: How to Setup Heiken Ashi EA MT4/5 with provided set files

You can find the Heiken Ashi EA MT4/5 set files, along with detailed instructions and advice at the bottom of this guide.
Advice:
All my EAs are not miracle products that predict the market, but honest well coded expert advisors that are trying to win more than they lose. They don't use martingale or grid strategies, so their results are not a straight profitable line, but have their ups and downs and need patience and discipline in order to succeed. My general

recommendation

is to test all my provided set files in your strategy tester and if you see anything interesting, consider buying. If you decide to buy, trade only those symbols that perform well in the last few months in the strategy tester with a low 0.5% to 1% risk per trade and not all provided set files. I suggest to repeat this backtest of all provided set files
every 2-3 months and then choose the 4-5 symbols that perform better in the past few months.
Warning! If you plan to trade only 1 of the provided set files, you could leave the Risk % per trade to the default 3-4%, if you want to trade a few of the suggested set files, I suggest to lower the Risk % to 1% - 2% but if you would like to trade all set files, I strongly suggest to put the Risk % per trade to 0.5% - 1% per symbol.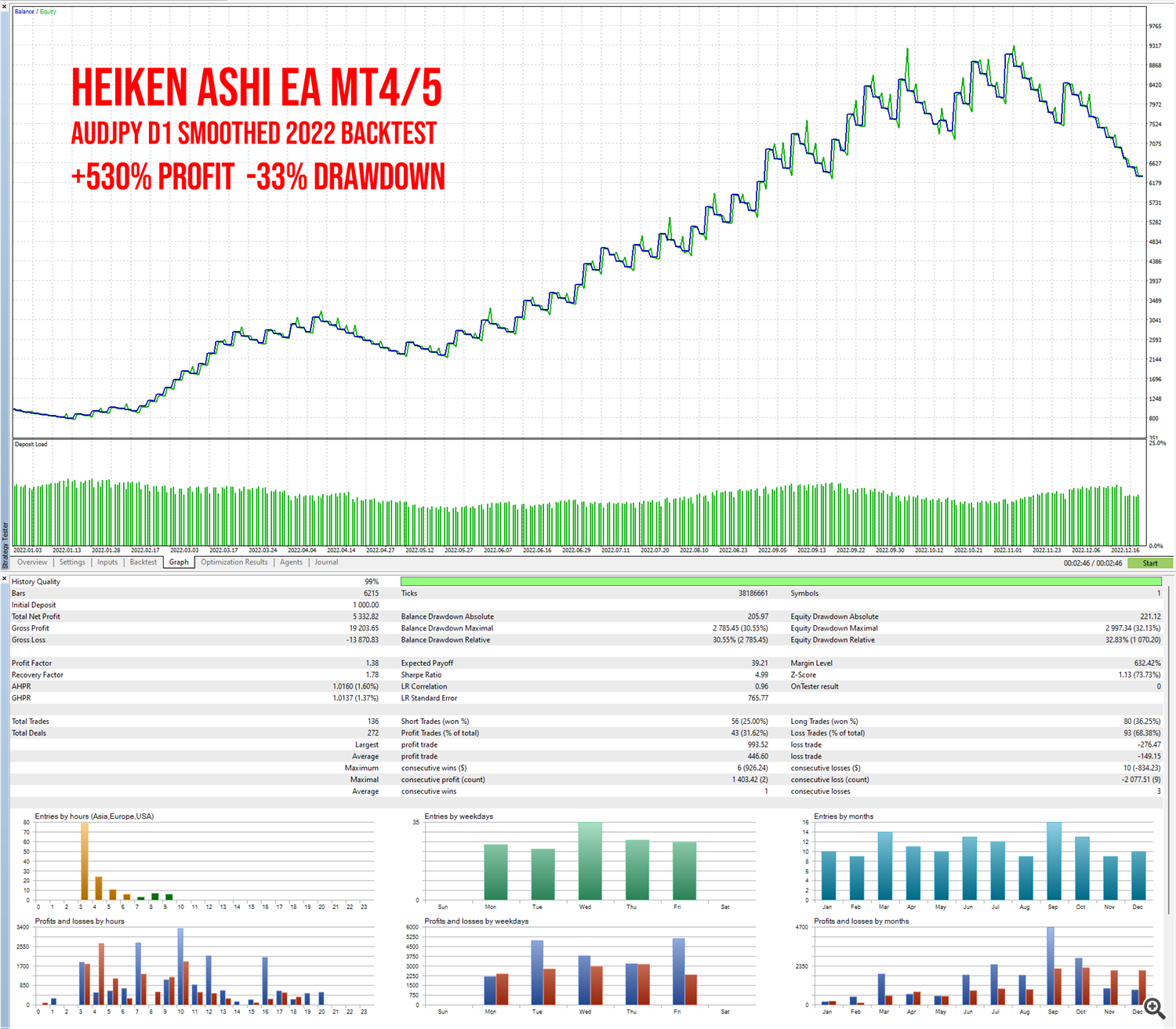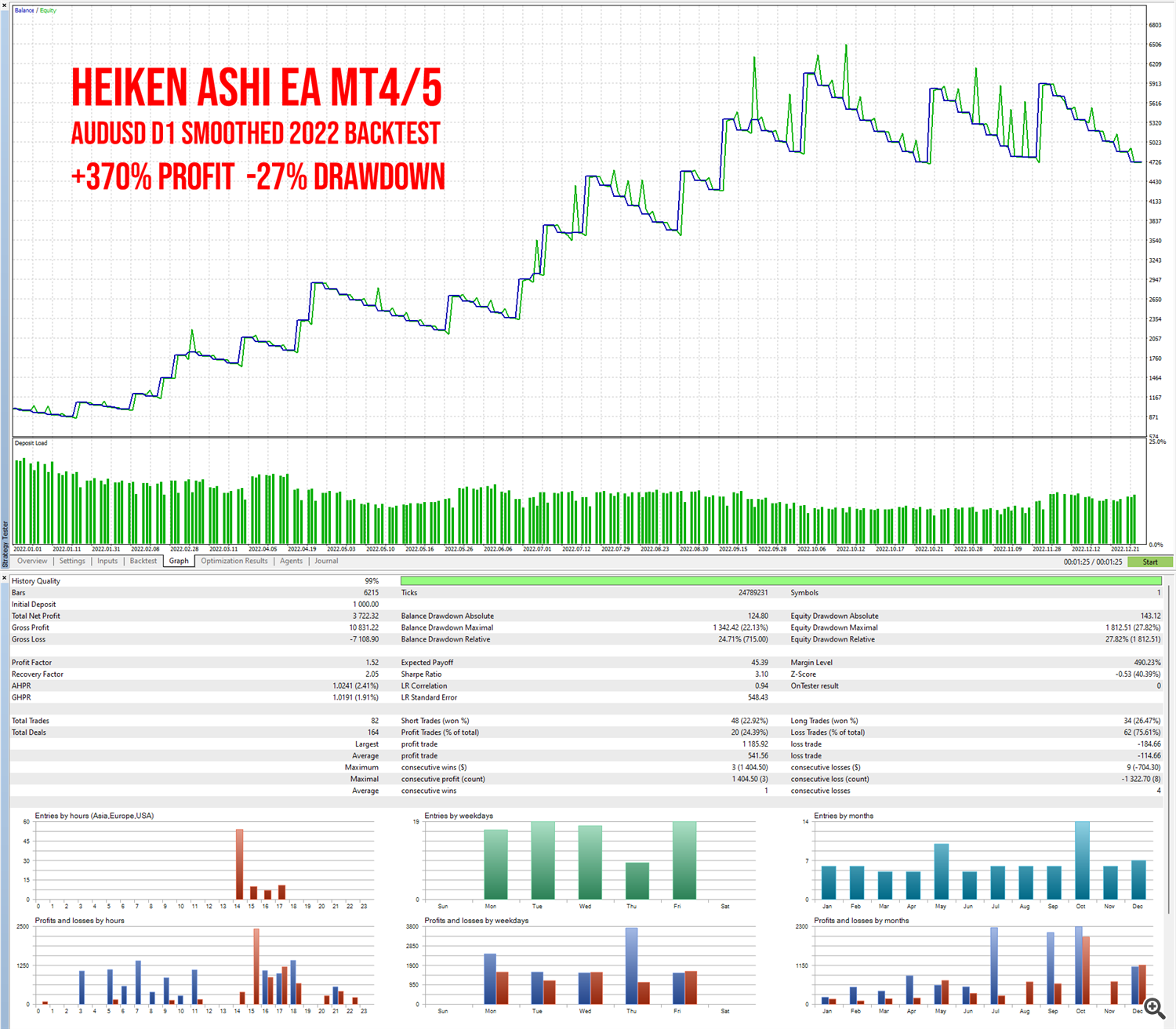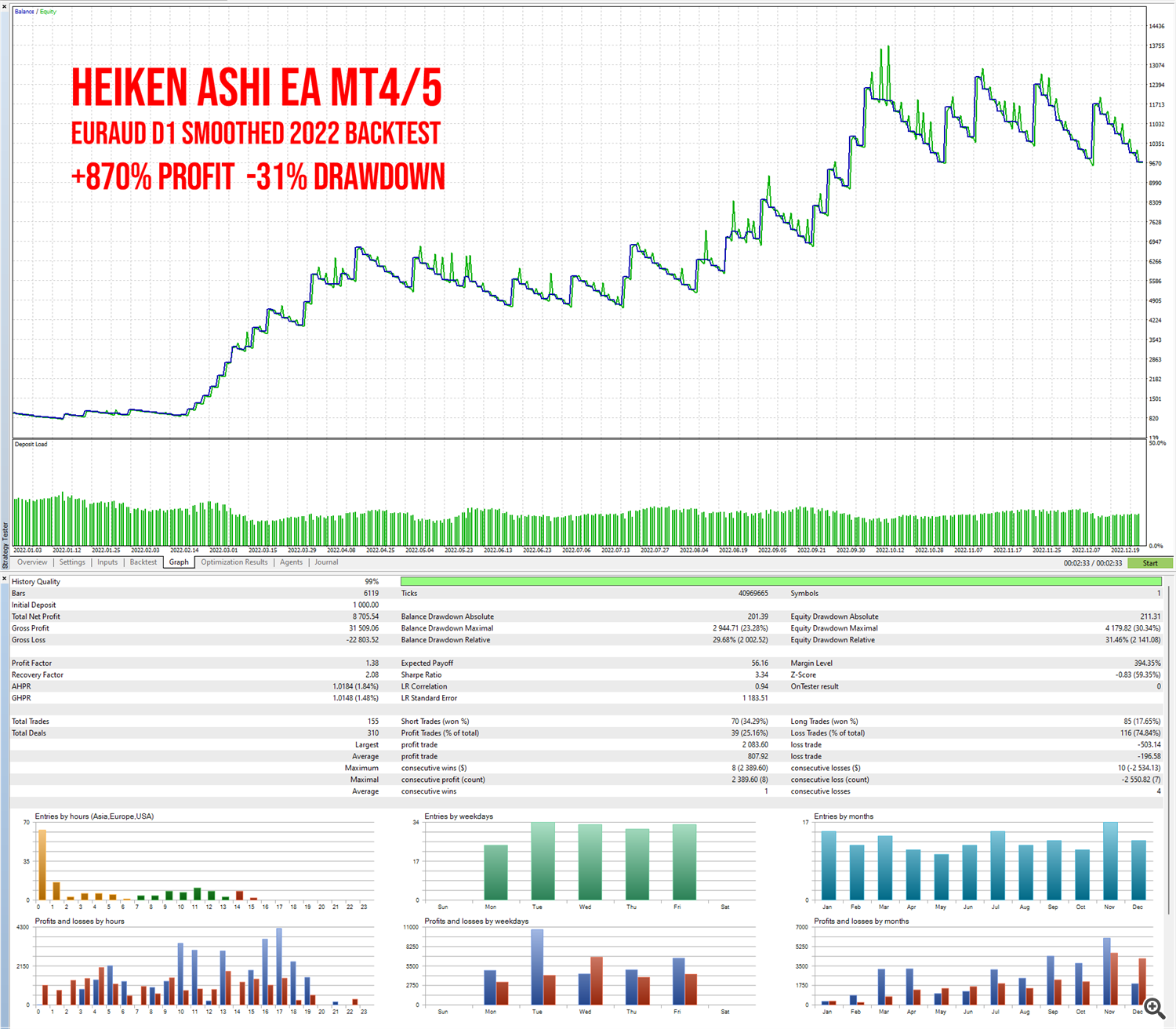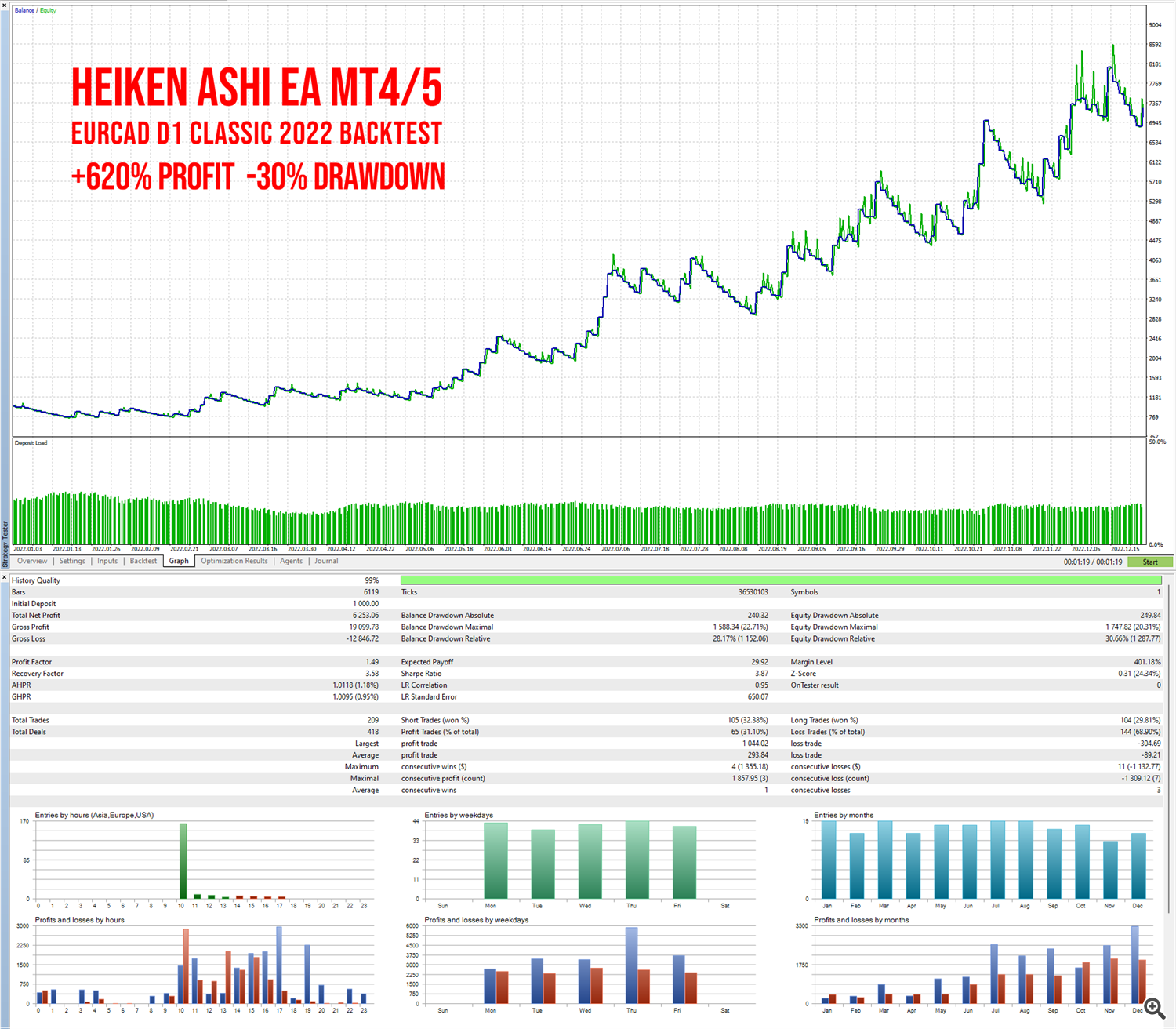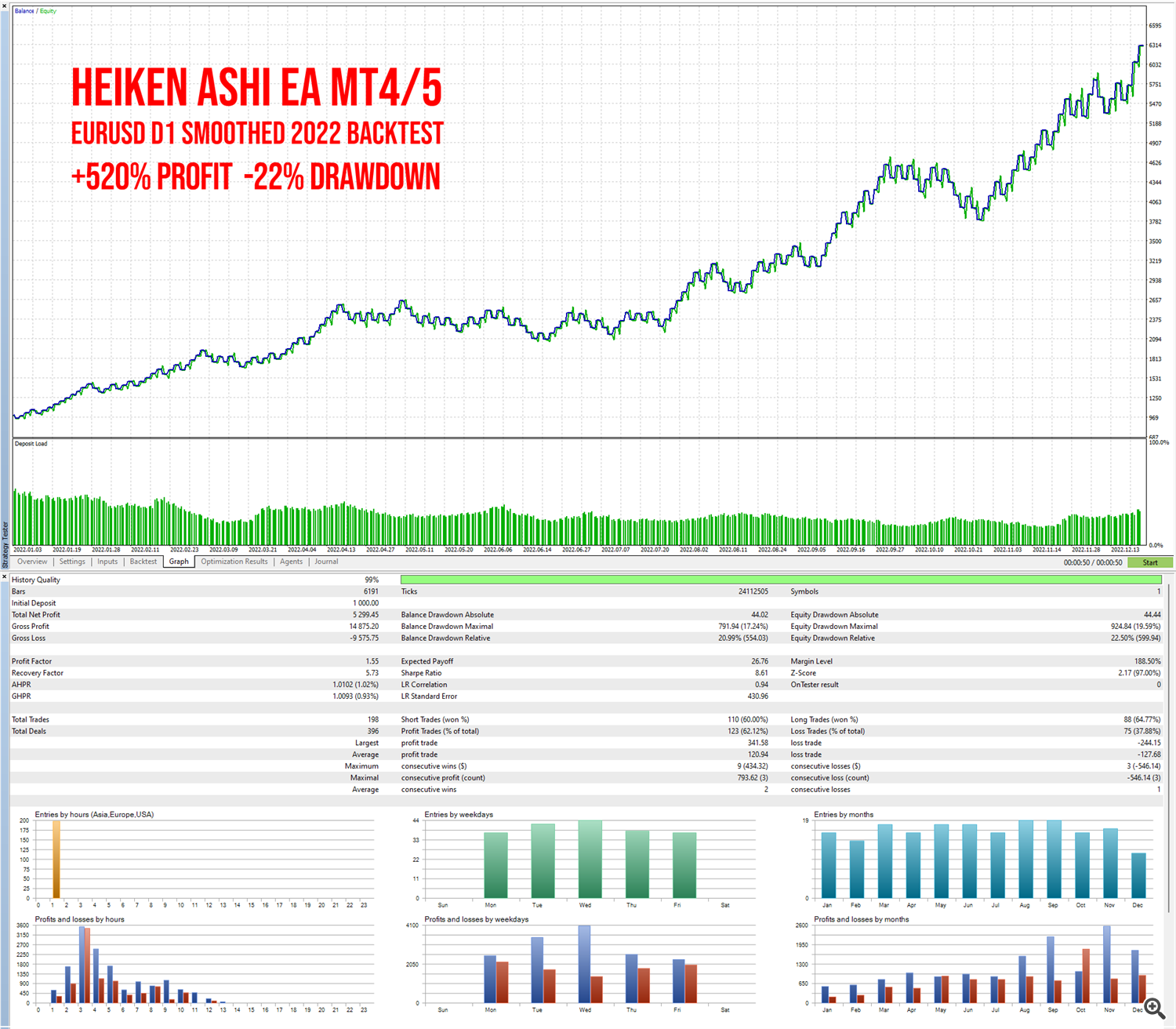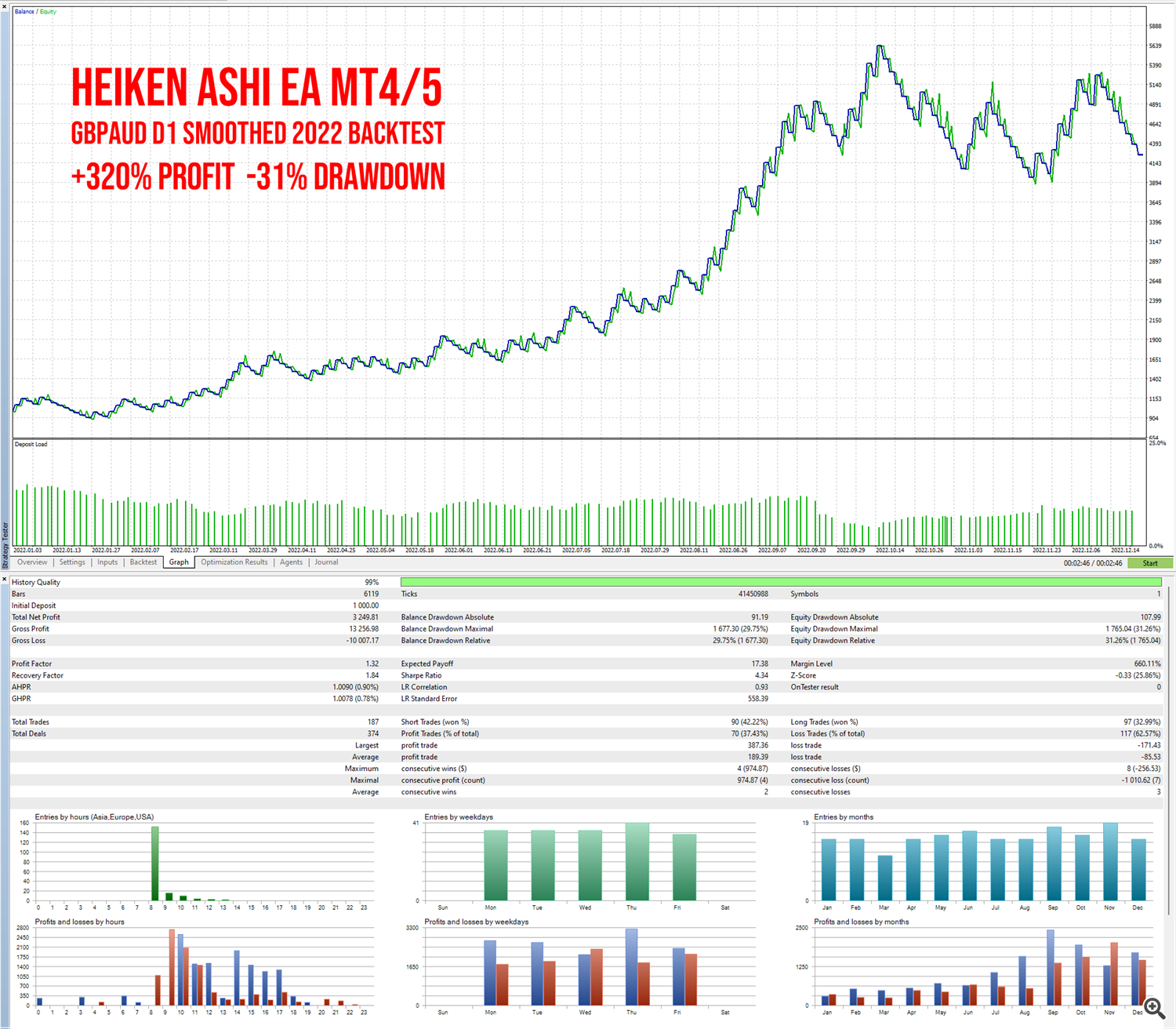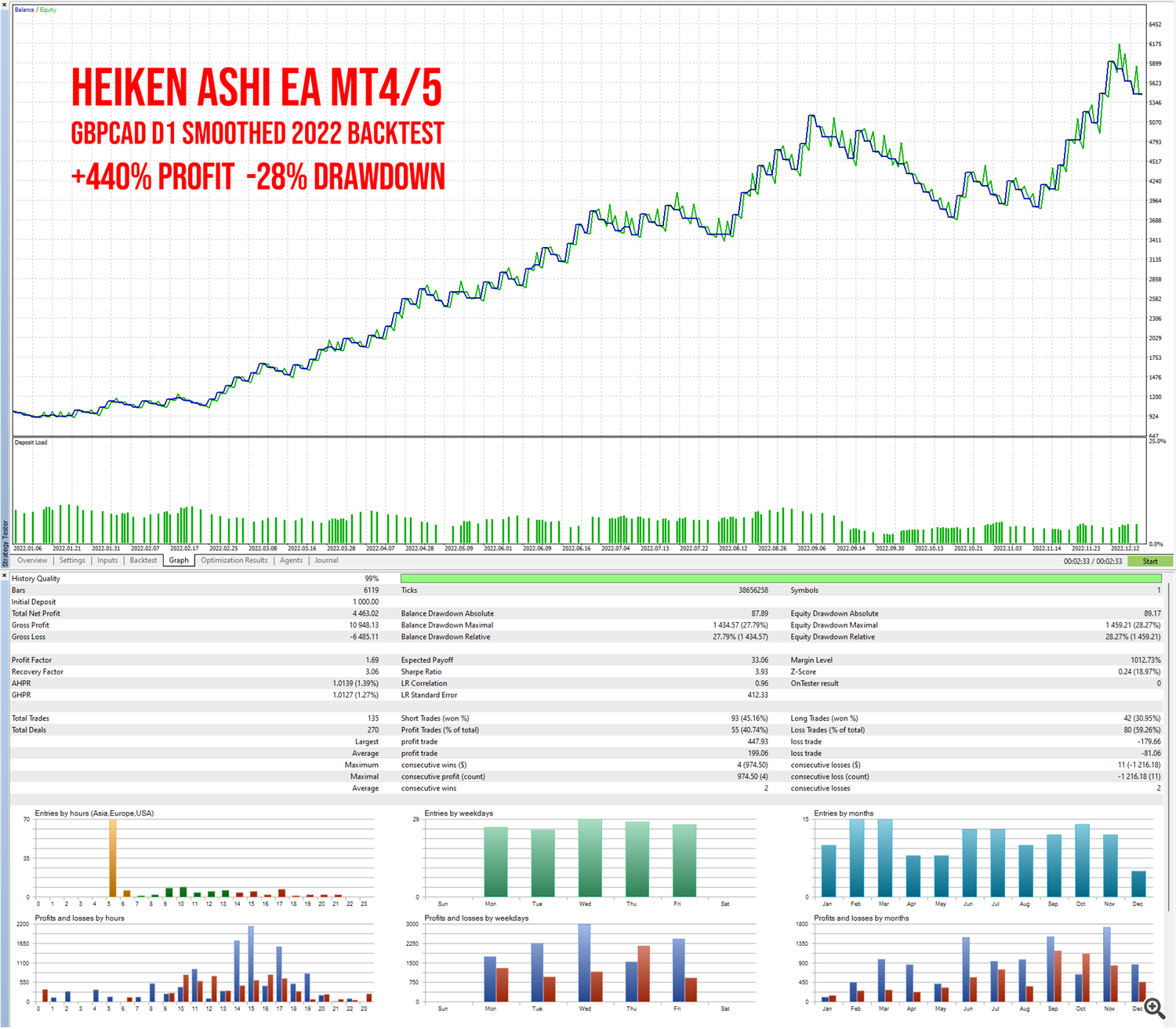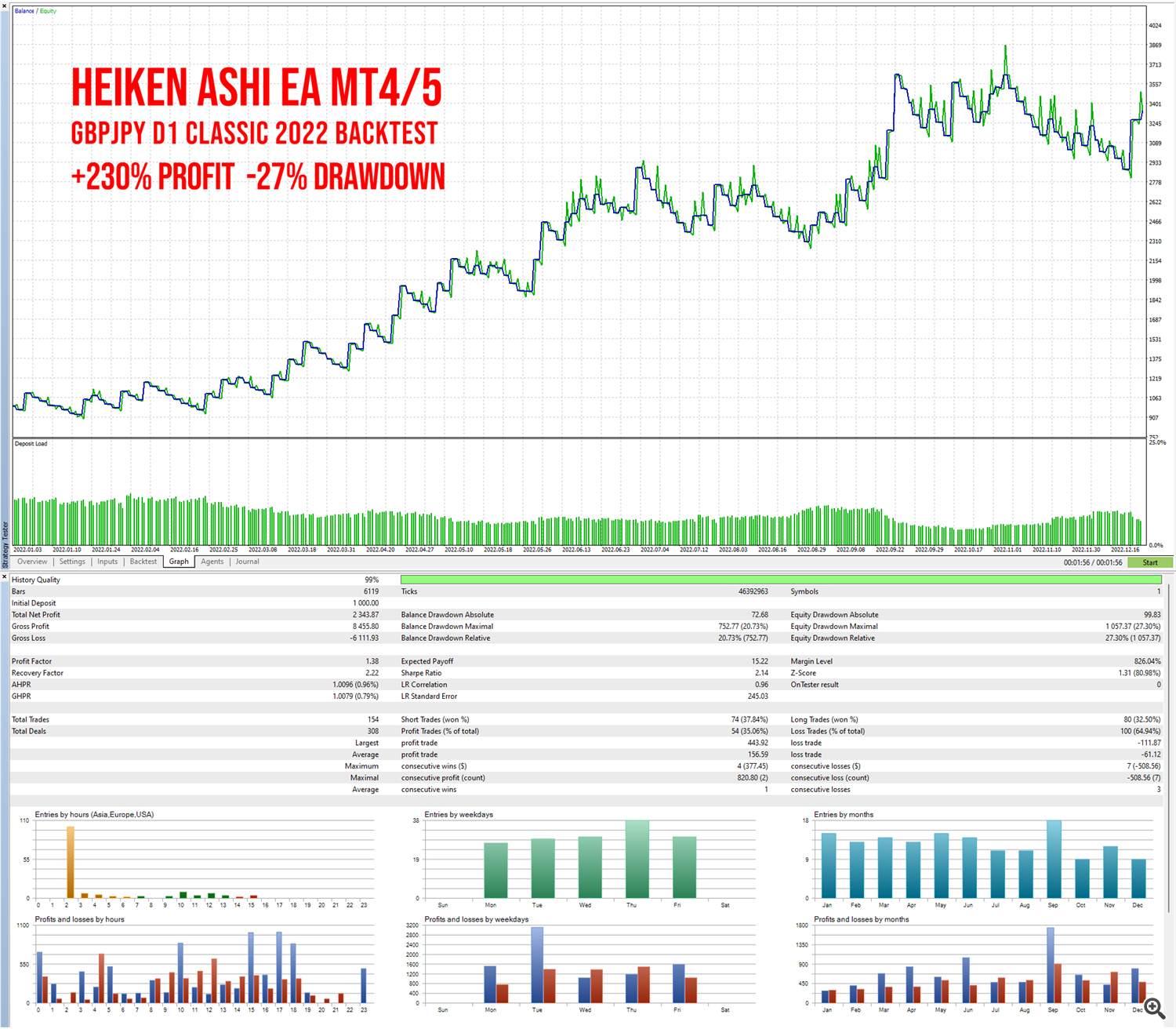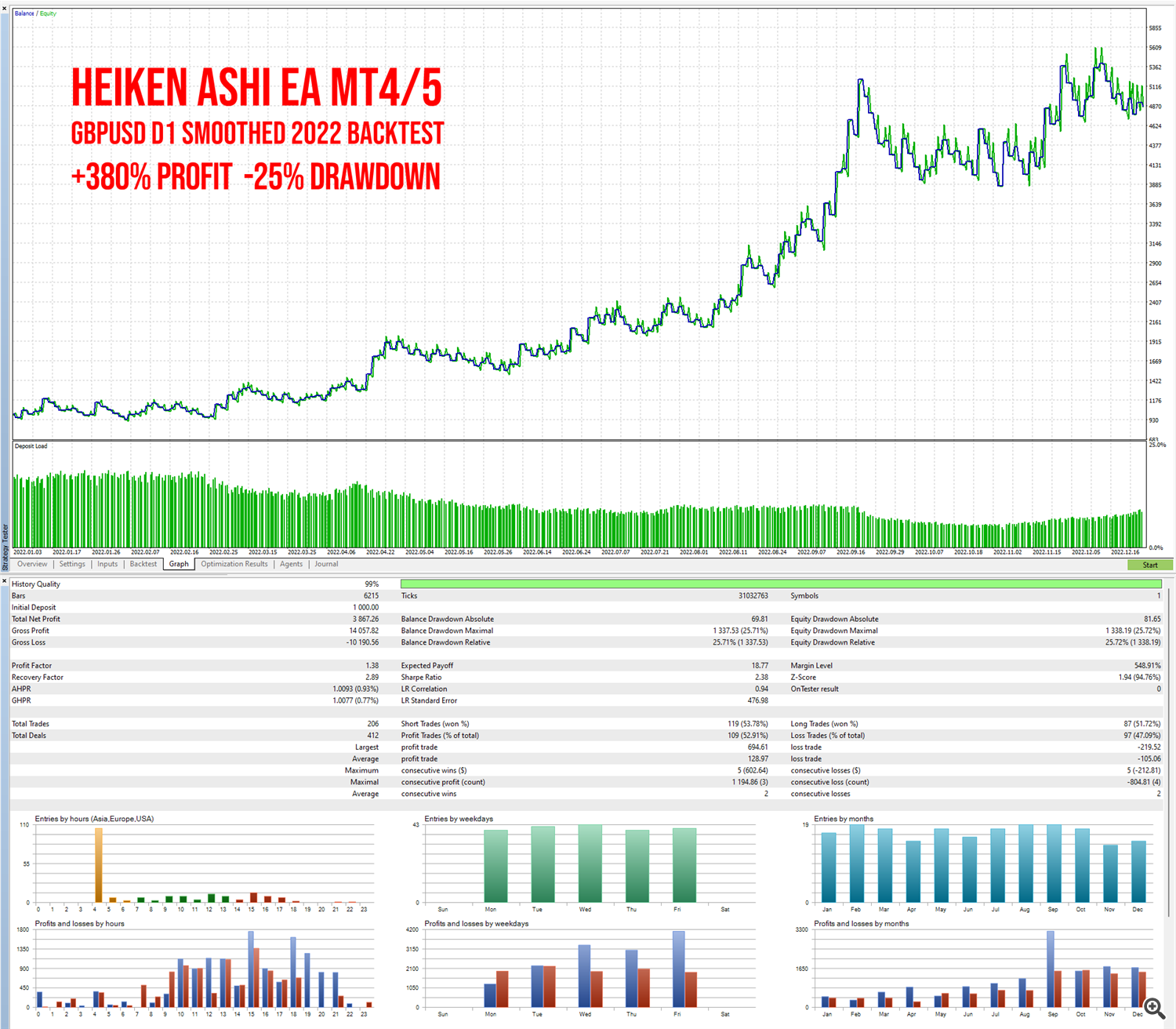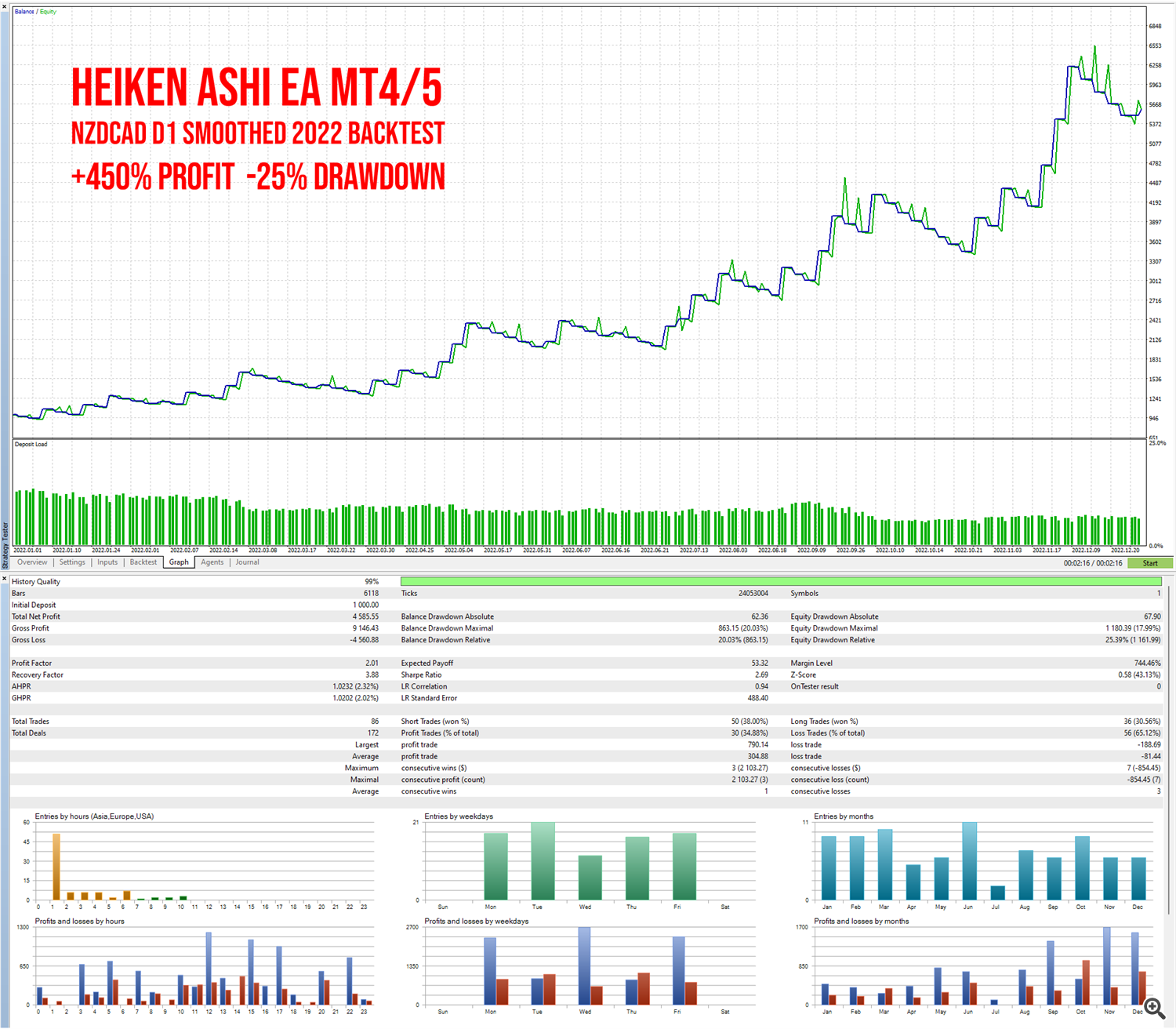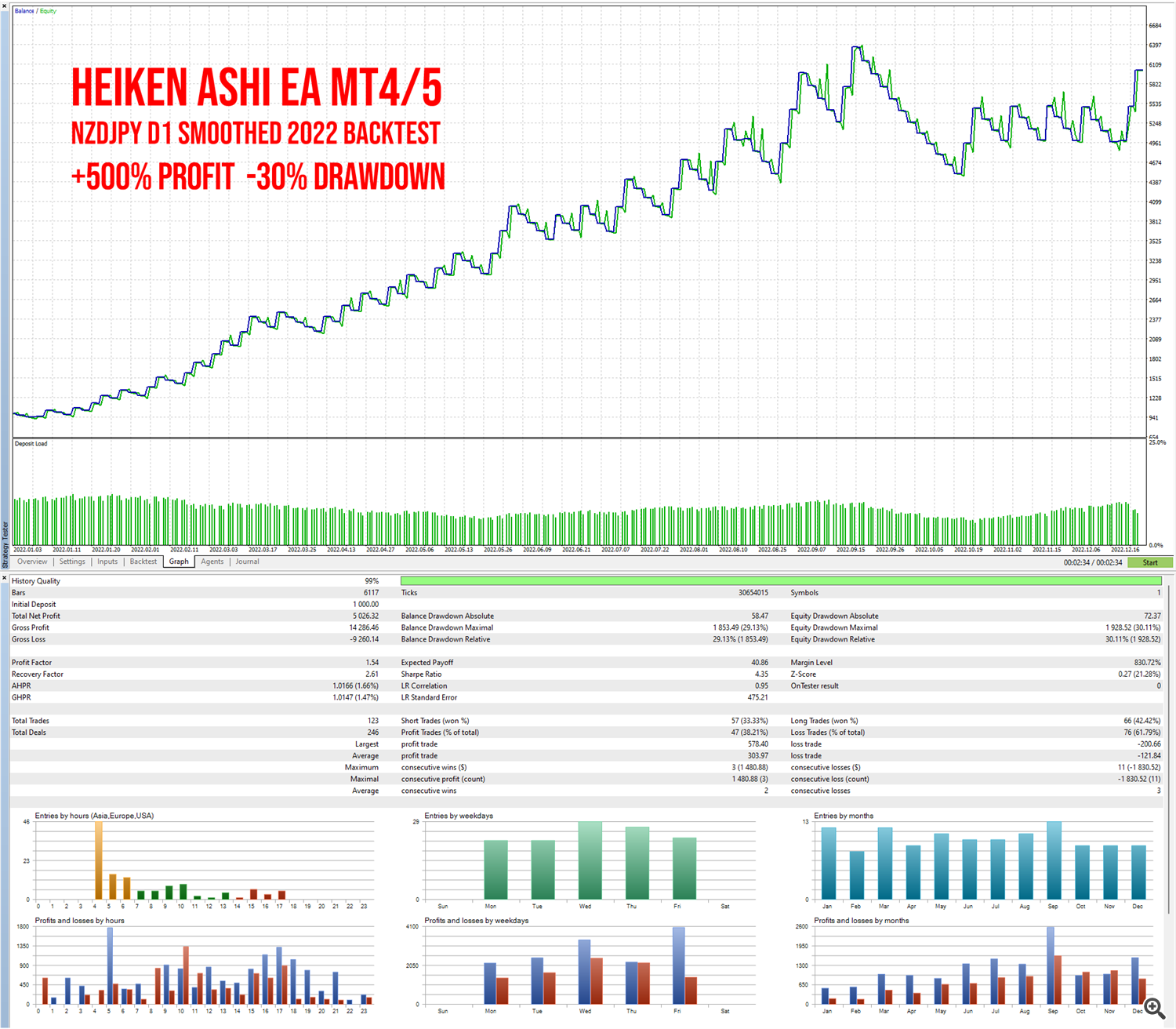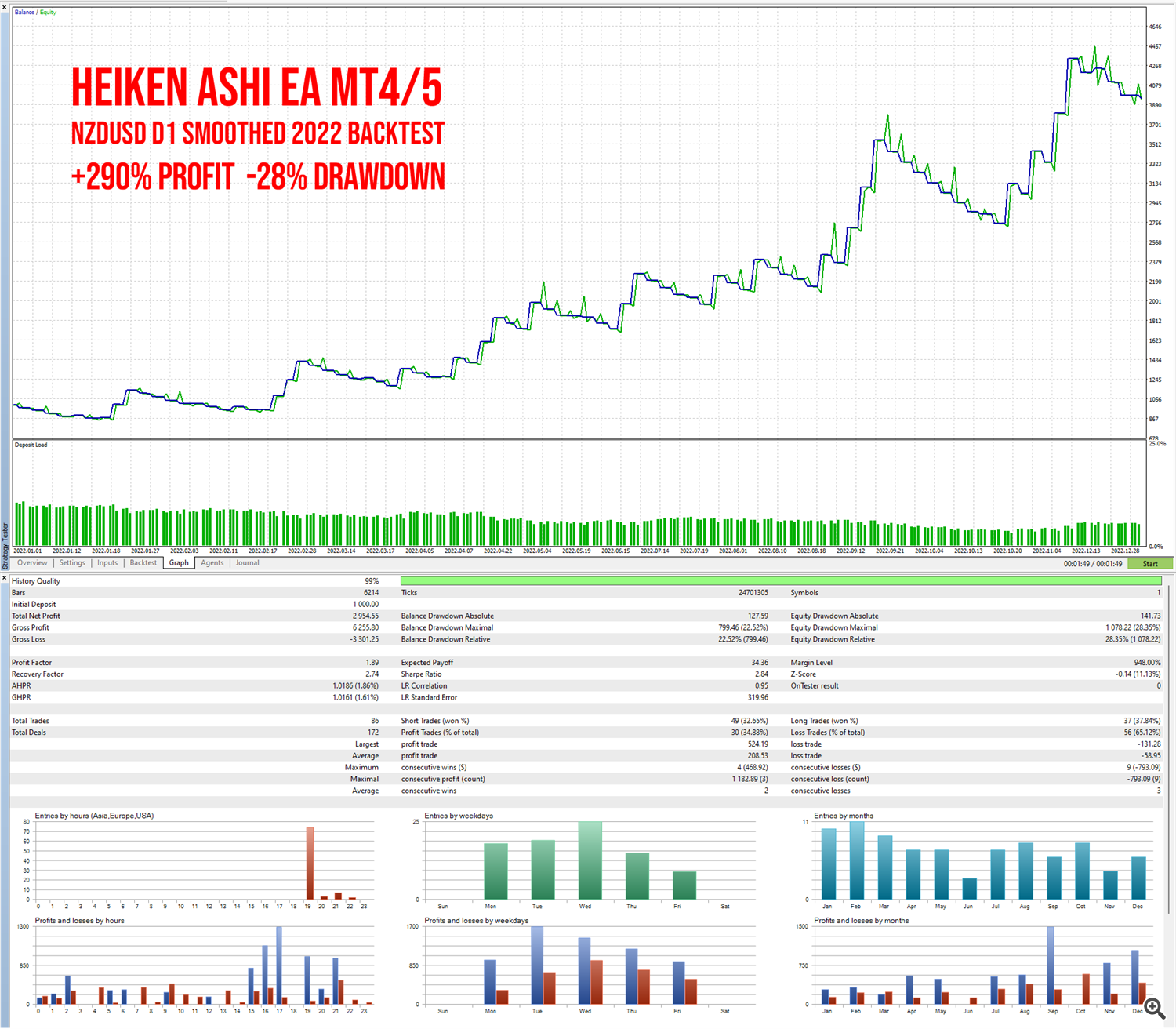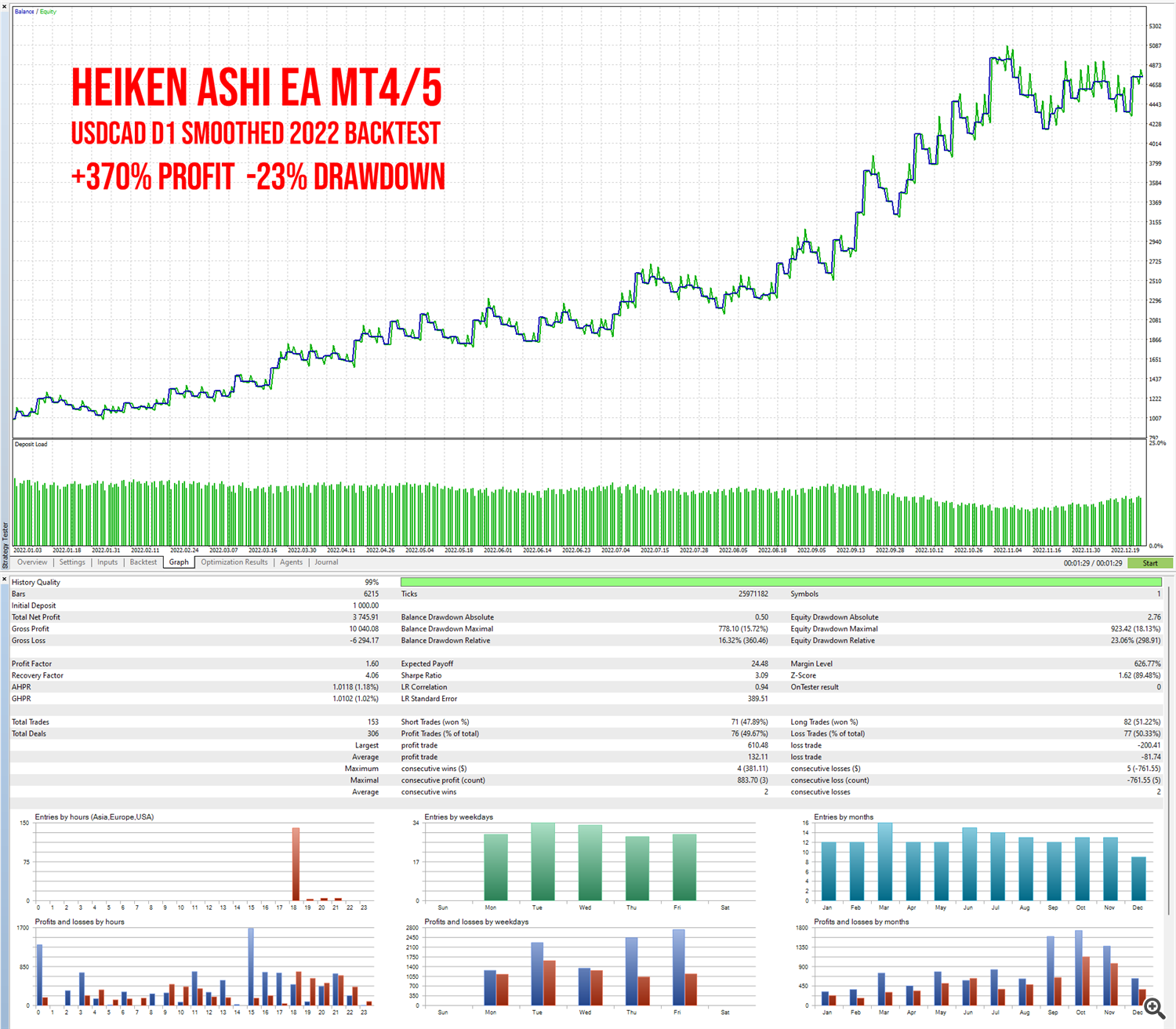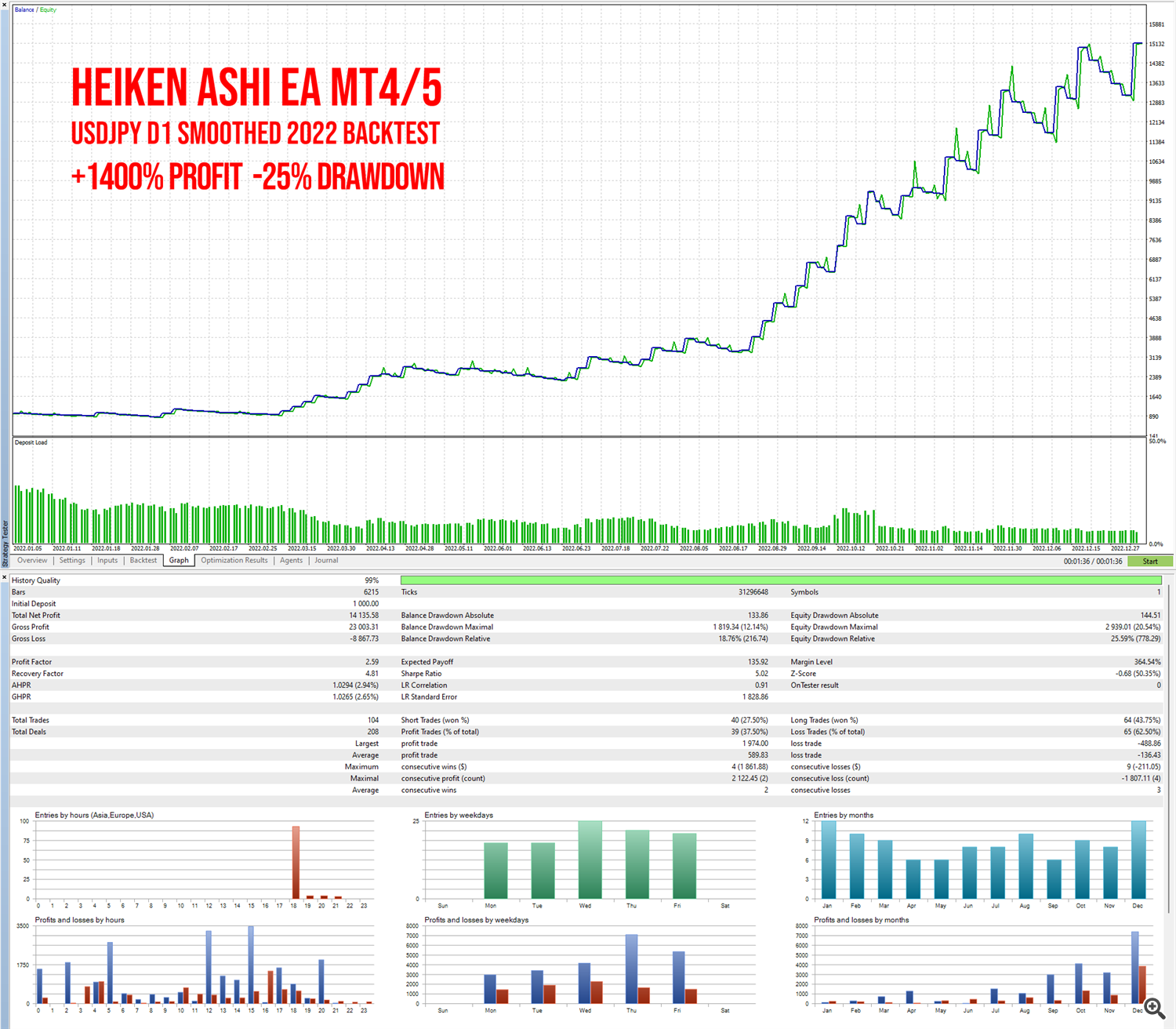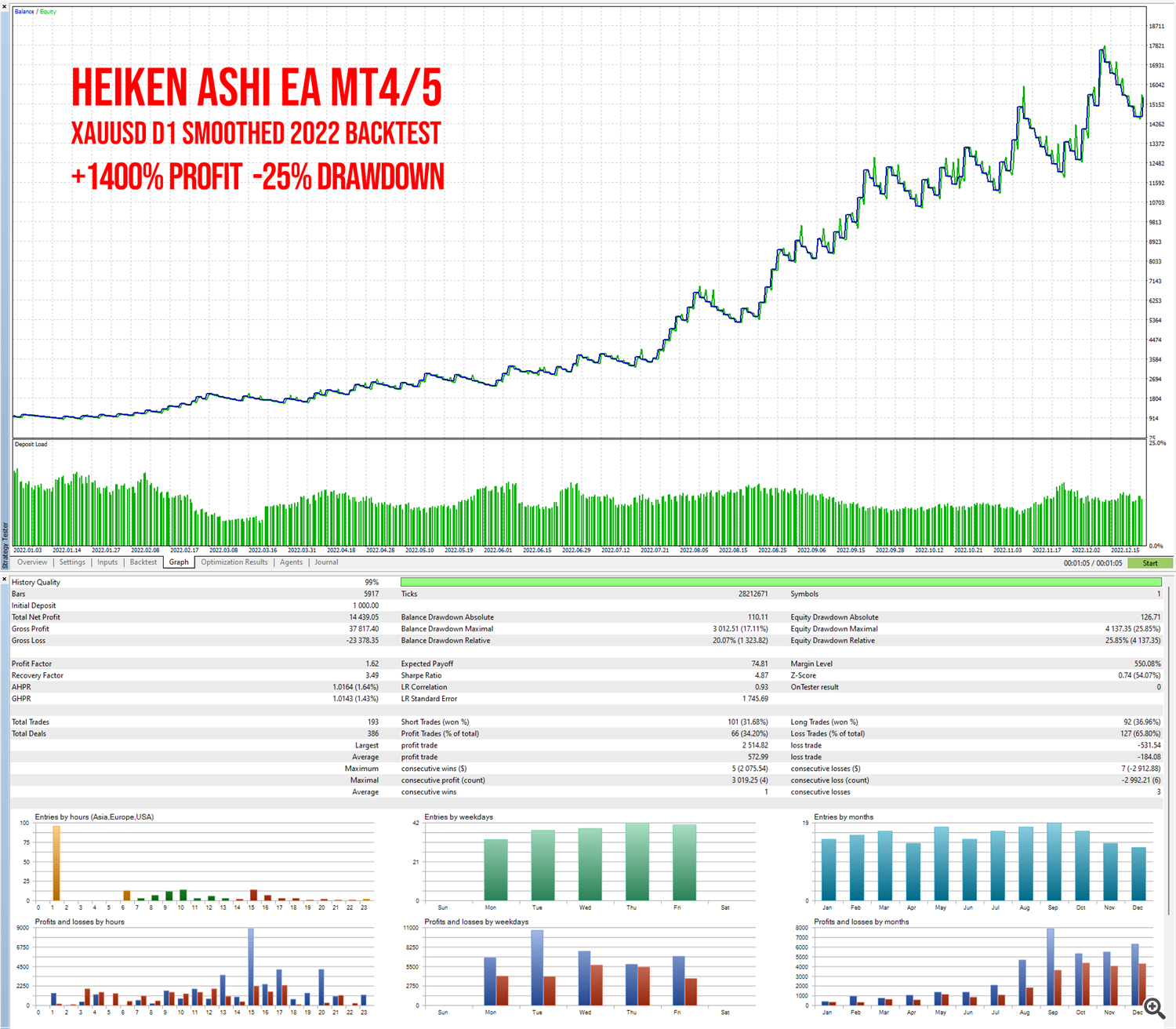 ✔️ Heiken Ashi EA MT4©: https://www.mql5.com/en/market/product/45283

✔️ Heiken Ashi EA MT5©: https://www.mql5.com/en/market/product/64877