Results of parallel comparative testing of two advisors on two identical demo accounts during the month

Trading conditions:
Trading in three pairs: EURUSD, GBPUSD, USDJPY.
Starting balance: $1000
Leverage: 1:500
Risk per trade: 1%
Start of monitoring: 2019-07-11
Hunter_bot_PriceLines_Extra advisor test results for new version v3.04

The new version implements the possibility of parallel and independent trading of several currency pairs on one account.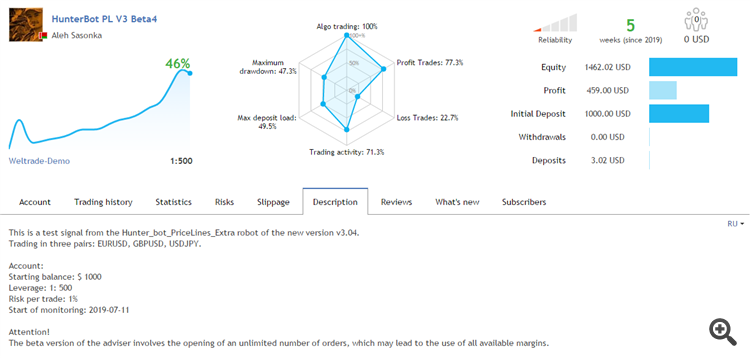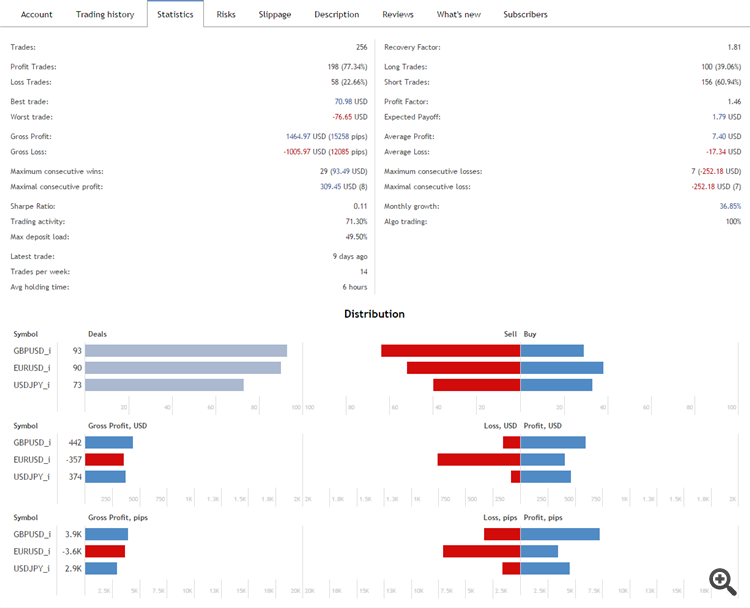 Test results of the new Hunter_bot_PriceLines_Multi advisor version v4.0

The new modification of the adviser implements parallel trading on several currency pairs with mutual influence control. If there are trading orders for one pair, then the others are in standby mode, excluding the simultaneous load on the deposit.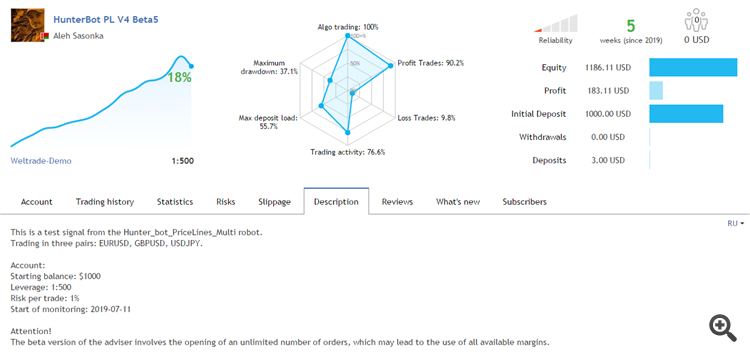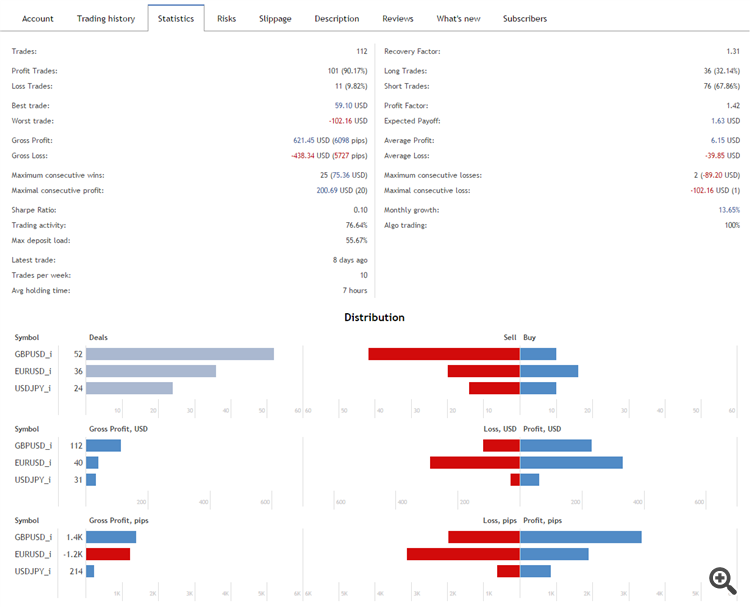 As can be seen from the test results, the fourth version adviser showed a half-growth result, but at the same time, its drawdown is five times less, which shows it as a safer version of the adviser.