Money Management Strategies for Trading with Traffic Pro.

Posted 2019.02.19
Attached latest sets:
TP v410 eur m5 Easy.set
TP v410 eur m5 Calm.set
TP v410 eur m5 Brave.set
TP v410 eur m5 Crazy.set
Posted 2019.02.03
Based on the previous post and the backtesting using Alpari Pro ECN tick data with a 99.90% modelling quality, we suggest changing takeprofit values: Takepprofit1 = Takeprofit2 = 100.
This solution will allow you to maintain high profitability and reduce the risk of a stop out.
1. AutolotSize=125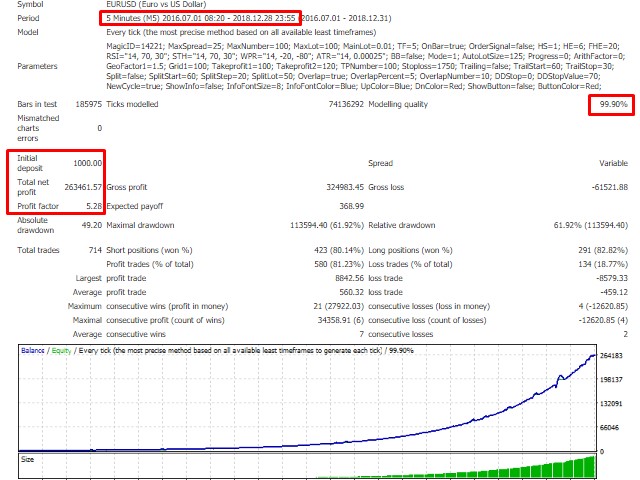 2. AutolotSize=150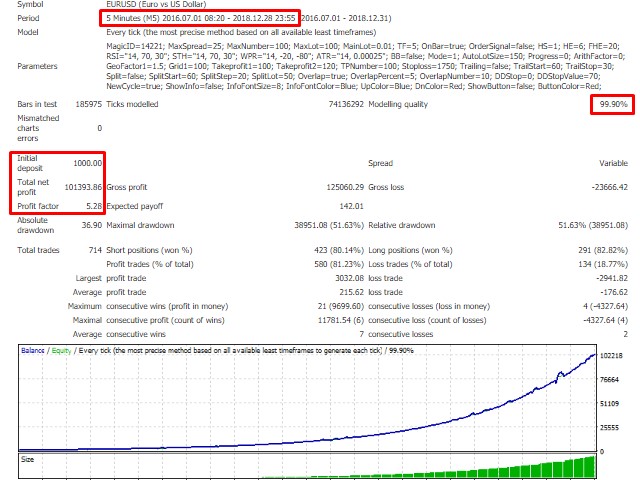 New sets attached
Let the money grow.
Posted 2019.02.01
To improve the protection of account funds, Traffic Pro EA was tested taking into account the periodic withdrawal of funds. The test results are presented in the table.
Initial data:
Settings: Traffic Pro v4.00
Period: 2018.01.01-2018.12.01
Initial Deposit: $1000
Profit withdrawal: weekly on Fridays at 20:00

Withdrawal Ratio - the size of the output profit obtained during the trading week
Account Balance - funds on the account at the end of the testing period
Withdrawn Profit - withdrawn funds at the end of the testing period
Refund Period - the time required to withdraw 100% of the initial deposit
Results:
Strategy 4 - Safe
Strategy 7 - Profitable
Strategy 8 - Optimum
Best regards,
Posted 2019.02.01
Возможные варианты стратегий Money Management при работе с советником Traffic Pro.
Для повышения безопасности счета было проведено тестирование советника Traffic Pro с учетом периодического вывода средств. Результаты тестирования представлены в таблице.
Исходные данные:
Настройки: Traffic Pro v4.00
Период: 2018.01.01-2018.12.01
Первоначальный депозит: $1000
Вывод прибыли: еженедельно по пятницам в 20:00

Withdrawing Ratio - размер выводимой прибыли, полученной за торговую неделю

Account Balance - средства на счете в конце периода тестирования
Withdrawn Profit - выведенные средства в конце периода тестирования
Refund Period - время, необходимое для вывода 100% первоначального депозита
Результаты:
Вариант 4 - безопасный
Вариант 7 - доходный
Вариант 8 - оптимальный