The results of the annual voting were published on the website of the International Association of Forex Traders IAFT Awards at the very beginning of the new year 2019. The voting was held for the seventh time, and according to its results a list of the most popular financial market companies in 2018 was formed. More than 200 companies struggled to win, and only 23 of them received the highest award: a victory in a nomination and a title of market leader. Among them is the brokerage company NordFX, which has won in the nomination "Best Broker in Asia" with a large difference.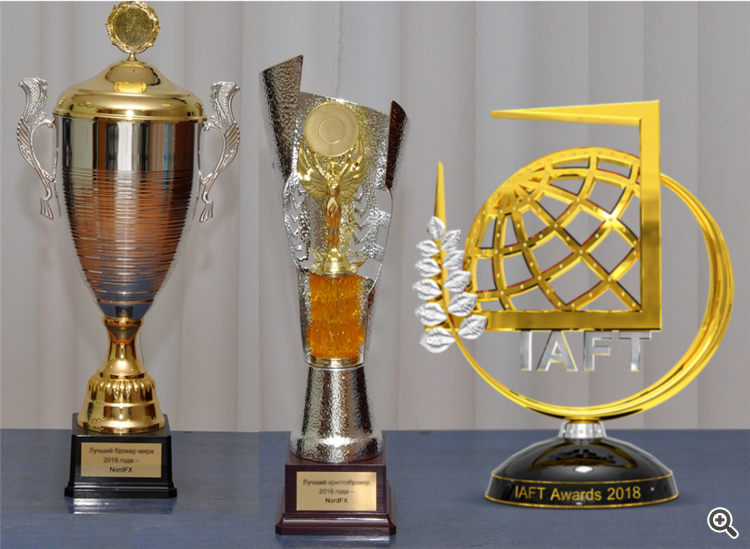 Two more good pieces of news have been brought by the Market Leader magazine, which has published the results of the Expert Council of the MasterForex-V Academy voting. The administration and professional traders of the Academy evaluate the real results of financial organizations throughout the year, and at the end of the year they sum up the final results. According to the chairman of the contest jury, the rating of MasterForex-V Expo, which is compiled on the basis of two dozen criteria, is an Expo during which the best brokers are objectively presented. And thus in 2018, for the fourth year in a row, NordFX receives the Grand Prix and the title "World Best Broker".
The company scored most votes on a variety of criteria, including the best dealing quality, the best innovations, the best investment products and funds, and a number of other equally important parameters. Suffice it to say that about 55% of the Academy's traders have opened their trading accounts in NordFX.
The company has received another award from MasterForex-V Expo in the nomination "Best Crypto Broker 2018" for creating unique trading conditions that enable traders to achieve best results when trading in the cryptocurrency market.
We sincerely thank everyone who has given us their votes, and we understand that these awards are not only a proof of the company's success in the past, but also oblige us to make every possible effort to justify your trust in the present and in the future.