Introduction
The Strategy Tester allows you to test and optimize trading strategies (Expert Advisors) before using them for live trading. During testing, an Expert Advisor with initial parameters is once run on history data. During optimization, a trading strategy is run several times with different sets of parameters which allows selecting the most appropriate combination thereof.
CAP Professional EA has great opportunity to find better then better setting by optimize trading strategies using MT5. Because it has lots of inputs so any one can optimize setting by yourself. I will give example which input parameter you can optimize.
Example Optimization of (Strategy_2)
In this example i will give only basic example of how to optimize and which input parameter are best for optimize. Keep in Mind - if you want details knowledge about how to optimize you can click here.
First Open your MT5 terminal.

Open Strategy Tester.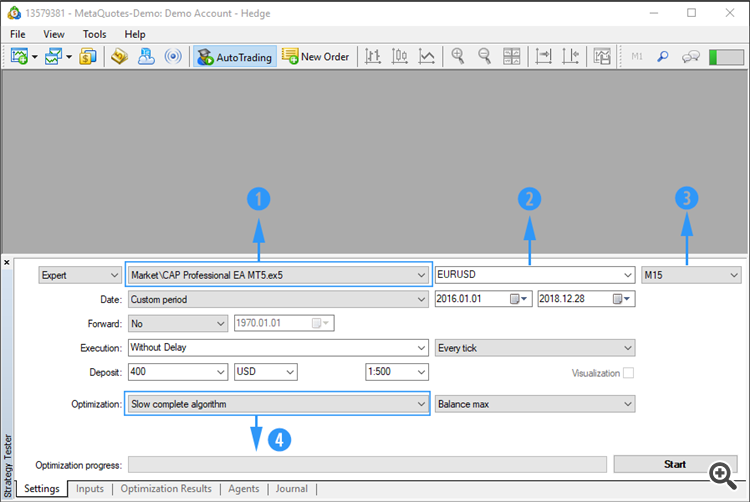 Select EA CAP Professional EA.
Select Symbol
Select Time Frame
Select Slow complete algorithm.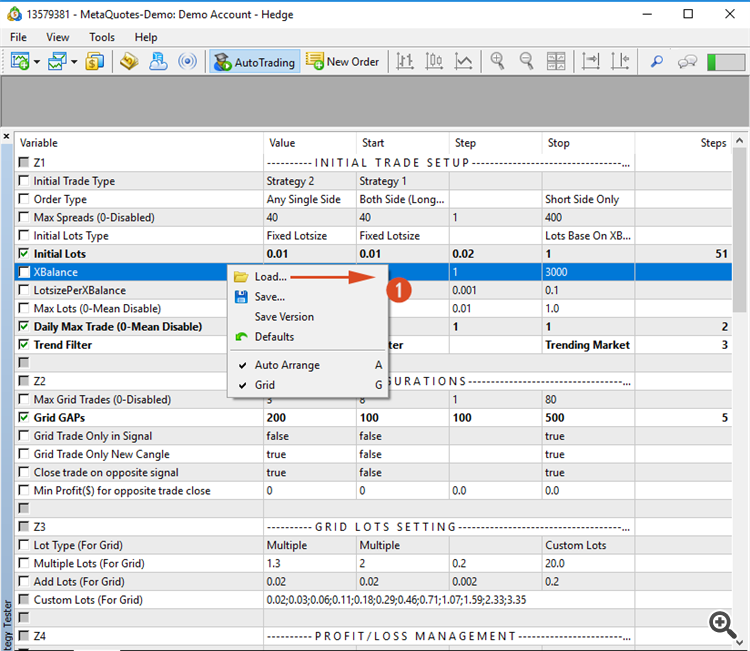 Right click on Setting tab then click Load
Use common optimize setting that i use to perform this optimize. Download Common Optimize setting here.
I use six inputs parameter to optimize. Rest of setting i use common setting-
| Variable | Start | Step | Stop |
| --- | --- | --- | --- |
| Initial Lots | 0.01 | 0.02 | 1.00 |
| Daily Max Trade | 0 | 1 | 1 |
| Grid GAPs | 100 | 100 | 500 |
| Use Indicator 1 | True | | false |
| Use Indicator 2 | True | | false |
| Use Indicator 3 | True | | false |
Then Click Start

List of pars i did optimized - EURCAD, EURCHF, EURGBP, EURJPY, EURUSD, GBPUSD, USDCAD, USDCHF, USDJPY
Period - 01-Jan-2016 - 12-Dec-2018
I found lots of profitable optimize setting. I create a excel file put all pair optimize setting into the excel file. You can use any of setting.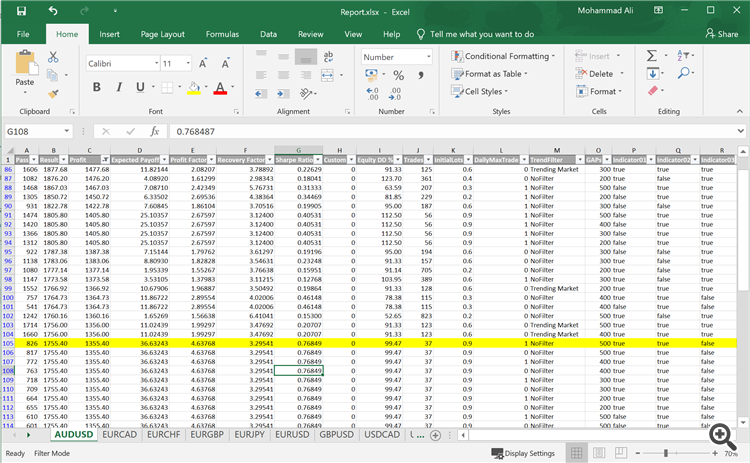 You can also run optimize this EA with any pair to find better to better set file.