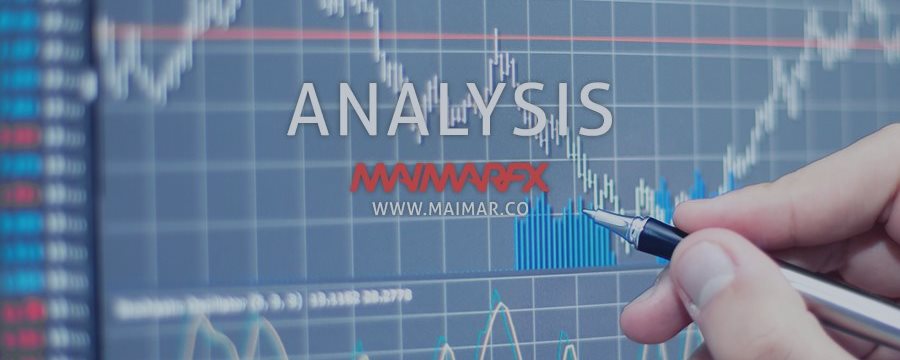 The markets are reasonably stable following Western military strikes against Syria over the weekend. There have been no intense gaps at the beginning of the new week which is due to a lack of escalating geopolitical tensions around Syria. U.S. President Trump declared "mission accomplished" via Twitter on Saturday while there was no retaliation from Russia following the military strikes from the U.S., U.K. and France Saturday morning.
With Syria fears abating, investors' risk appetite may increase with the focus turning back to economic data.
EUR/USD
The euro has been in a tight trading range, making it difficult for day traders to benefit from any entry within that range.
Every week we almost see the same chart picture: The euro remains confined to a tight trading range while formatting new chart patterns and other secondary trend channels. While many day traders are tired of that lackluster price development some see an increasing likelihood of upcoming breakouts in the near-term.
For our part, we will keep tabs on a price range between 1.2450 and 1.2230 (yellow triangle) for now. If there is a breakout above or below that range we may see momentum finally picking up.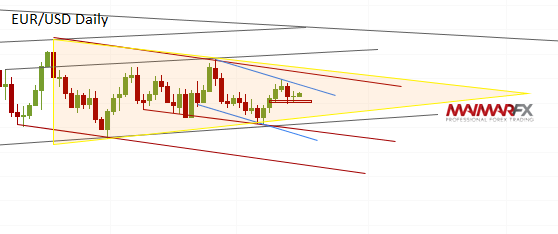 GBP/USD
The pound traded with an upward tilt against the U.S. dollar and headed towards a ten-week high around 1.43 last Friday. We have some interesting U.K. data scheduled for release this week with U.K. jobs due on Tuesday and inflation data due on Wednesday.
The recent upward trend channel is still intact and based on that channel we are looking for higher targets at 1.4330. A current support is however seen at 1.4220 and if that barrier is breached to the downside, we may see the pound tumbling towards 1.4150.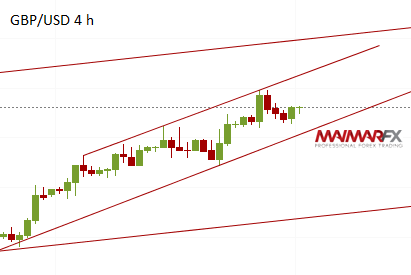 From the U.S. the most important release will be Retail Sales, due at 12:30 UTC today.
Here are our daily signal alerts:
Daily Forex Signals:
Currently we are long in both EURUSD and GBPUSD and were already able to take some profit.
Additional daily and long-term entries are available for subscribers.
View our daily signal alerts http://www.maimar.co/category/daily-signals/
Subscribe to our daily signal service http://www.maimar.co/signals/
We wish you good trades and many pips!
Any and all liability of the author is excluded.